June 26, 2017
Intensive Lifestyle Intervention Holds No Benefit for Cognitive Impairment: Analysis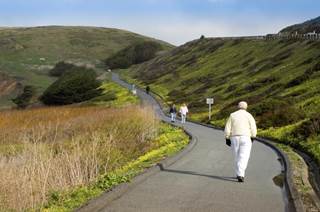 Lifestyle and behavioral interventions may serve as good targets for improving cognitive impairment.
Analysis of data from the Look AHEAD (Action for Health in Diabetes) trial did not show a benefit for cognitive impairment with weight loss interventions focused on increased physical activity and portion control with the addition of commercially prepared meal replacements in overweight participants with diabetes.1
An increased risk for cognitive decline and dementia have been tied to obesity during midlife. Likewise, type 2 diabetes is associated with an increased risk for dementia, possibly related to associated inflammation, impaired glucose metabolism, and vascular dysfunction. However, lifestyle and behavior interventions such as weight loss and physical activities are promising targets to reduce the risk for cognitive impairment.1
Previous studies have looked at the connection between cognitive function and diet — specifically a Mediterranean diet, which is characterized by a high consumption of unrefined whole grains, fruits, vegetables, legumes, and nuts with small to moderate amounts of dairy and poultry and low consumption of red or processed meats.2
A systematic review published in 2013 found lower rates of cognitive decline and a lower risk of Alzheimer's dementia with higher adherence to a Mediterranean diet.3 Likewise, a systematic literature review published in 2016 found that adherence to a Mediterranean diet was tied to better cognitive function. The investigators cautioned, however, that most of the data was from epidemiologic studies that could not show cause and effect but only correlation.4
In the current study, Mark A. Espeland, PhD, of Wake Forest School of Medicine in Winston-Salem, North Carolina, and colleagues reported the findings of standardized assessments of mild cognitive impairment (MCI) from the Look AHEAD study after more than 10 years of follow-up.
The Look AHEAD study included more than 5000 participants with type 2 diabetes with a body mass index (BMI) >25 kg/m2, glycated hemoglobin (HbA1c) <11%, and blood pressure <160/100 mm Hg. The participants were randomly assigned to either a diabetes support and education group (DSE) or an intensive lifestyle intervention group with a focus on increased exercise to 175 minutes per week or more and daily caloric goals between 1200 and 1800 calories based on initial weight.
The dietary intervention focused on portion control with the participants being "encouraged to replace two meals (typically breakfast and lunch) with a liquid shake and one snack with a bar." The evening meal could be "conventional foods (which includes the option of frozen food entrees) and to add fruits and vegetables to their diet until they reach[ed] their daily calorie goal." The meal replacements were provided free to the participants and included "SlimFast® (SlimFast Foods), Glucerna® (Ross Laboratories), OPTIFAST® (Novartis Nutrition), and HMR (HMR, Inc.)." Participants who declined meal replacement were provided with meal plans.5
The 3802 participants who survived or were willing to provide follow-up information were less likely to have hypertension (82% vs 86%, P =.001) and a history of cardiovascular disease (12% vs 20%,
P <.001) compared with patients in the control group. They were also younger, had lower HbA1c levels, and lower BMIs.1
Over an average of 11.4 years of follow-up, the intensive lifestyle intervention group had greater median weight loss and self-reported levels of physical activity than the control group over time.1 However, the prevalence of mild cognitive impairment and probable dementia in the intervention group was 6.4% and 1.8% compared with 6.6% and 1.8% in the control group, respectively (P =.93), demonstrating no effect on measures of cognitive impairment. The results remained the same after adjusting for sex, duration of diabetes, cardiovascular disease, and APOE ε4 status (P ≥.50 for all).1
Study Limitations
While the Look AHEAD trial had the benefits of a randomized-control trial design and long-term follow-up, it had several limitations. Most notably, cognitive function was not measured at enrollment to establish a baseline and the participants were more educated and had better health profiles compared with the general US population.
Disclosures: Funding for the study was provided by Optifast of Nestle HealthCare Nutrition and Slim-Fast of Unilever.The investigators reported multiple relationships with the Corn Refiners Association, Medifast, Curve/Jenny Craig, Pepsico, Retrofit, Weight Watchers International, and Jawbone.
References
Espeland MA, Luchsinger JA, Baker LD, et al. Effect of a long-term intensive lifestyle intervention on prevalence of cognitive impairment. Neurology

. 2017;88(21):2026-2035.

Valls-pedret C, Sala-vila A, Serra-mir M, et al. Mediterranean Diet and Age-Related Cognitive Decline: A Randomized Clinical Trial. JAMA Intern Med

. 2015;175(7):1094-1103.

Lourida I, Soni M, Thompson-coon J, et al. Mediterranean diet, cognitive function, and dementia: a systematic review. Epidemiology

. 2013;24(4):479-489.

Petersson S, Philippou E. The effects of Mediterranean Diet on cognitive function and dementia: Systematic review of the evidence. Clin Nutr ESPEN

. 2016;13:e67.

Wadden TA, West DS, Delahanty L, et al. The Look AHEAD study: a description of the lifestyle intervention and the evidence supporting it. Obesity

(Silver Spring). 2006;14(5):737-752.