June 16, 2017
Neonatal Abstinence Syndrome Linked to Growing Economic Burden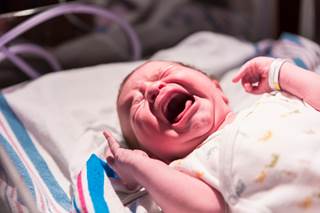 Efforts to improve education around antenatal drug exposure may be key to reducing costs.
HealthDay News -- Rates of neonatal abstinence syndrome (NAS) have risen dramatically in recent years -- and so has the cost of treating it, according to a study published in Addiction.
The findings are based on pediatric discharge records from more than 4000 US hospitals.
Between 2003 and 2012, hospital admissions for NAS rose more than 4-fold, the researchers found. Those infants ended up with longer hospital stays than newborns hospitalized for other reasons -- 16.57 days, on average, vs 4.98 days. The typical cost was $16,893, vs $5,610. By 2012, NAS was costing the United States nearly $316 million in hospital care. That was up from $61 million in 2003.
"Increased public health initiatives are needed to target, educate, and provide resources for women of reproductive age in order to decrease antenatal drug exposure," the authors wrote. "Additionally, given the large variation in screening and treatment of NAS, further study is needed to determine the most effective assessment and management strategies. Lastly, novel therapeutic plans aimed at more cost-efficient management should be encouraged."
Reference
Corr TE, Hollenbeak CS. The economic burden of neonatal abstinence syndrome in the United States [published online June 13, 2017]. Addiction. doi:10.1111/add.13842