February 06, 2015
Abandoned Children at Higher Risk of Communication Problems, Autism
the Neurology Advisor take:
Children raised in institutions are at risk of developing social behaviors that resemble symptoms of autism, according to a study published in the Journal of the American Academy of Adolescent Psychiatry.
Part of the Bucharest Early Intervention Project, researchers from Tulane University, University of Maryland and Boston Children's Hospital studied the effects of institutionalization on brain and behavior development in 136 children from Romania. The children were an average age of 23 months when they were either assigned to continued institutionalized care or placement in a high-quality family-centered foster care.
Upon reexamination about 10 years later, researchers found that none of the neverinstitutionalized children met the criteria for a neurodevelopmental assessment for autism based on the Social Communication Questionnaire completed by caregivers. Five children that received institutionalized care met the criteria for autism spectrum disorder. Children with a history of institutionalization showed more defiant behavior than those never institutionalized, and those that received family-centered foster care showed more typical social behaviors than those that continued to receive institutionalized care.
The researchers suggested that early intervention with foster care can improve behaviors associated with autism, noting that both groups, those with and without autism exposed to institutionalized care, are subject to a form of deprivation that may make them struggle to understand perceptions and social cues.
The researchers are conducting a follow-up study on the children as they reach early adolescence to monitor for any lasting effects of the intervention.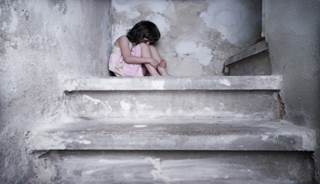 Abandoned Children at Higher Risk of Communication Problems, Autism
While many children are born into supportive and loving families, others are less fortunate - abandoned and raised in institutions. A new study now suggests that these children are at an increased risk of developing behavioral symptoms similar to those seen in children with autism.
Published in the Journal of the American Academy of Adolescent Psychiatry, the study demonstrates the children raised in institutions were more likely to develop social behaviors associated with autism such as impaired social communication. These behaviors improved when the children were moved into child-centered foster family care.
Next Article in Autism Spectrum Disorder
Sign Up for Free e-newsletters
Check out what's trending
CME Focus