April 13, 2015
fMRI Activity May Predict Language Outcomes in Autism
the Neurology Advisor take:
Scientists can predict which children with autism spectrum disorder (ASD) will go on to develop poor language skills by using fMRI scans of the brain, according to a study published in Neuron.
While it is well-known that some children with ASD will develop much better language skills than other children with ASD, scientists had not been able to determine a neurological basis until now.
The study included 60 infants and toddlers with ASD and 43 controls without ASD. The researchers performed fMRIs on each participant during their natural sleep cycle. The participants listened to excerpts from children's stories, which were categorized into three types of passive speech comprehension: complex forward speech, simple forward speech, and backward speech.
Each child was followed up into early childhood so the researchers could determine if they had good or poor language outcomes. The researchers performed assessments of their language, nonverbal, and autism symptom development every 6 months.
ASD participants who later developed good language skills showed similar fMRI activity in their language-sensitive superior temporal cortices compared with controls. In comparison, ASD participants who developed poor language skills showed less activity in these areas during the scans.
On their own, the fMRI scans predicted language outcome with 63% accuracy. Combined with behavioral tests, however, the accuracy rose significantly to 80%.
The researchers believe that their tests can provide a relatively quick and inexpensive way of providing insight into the language development prognosis for children with ASD.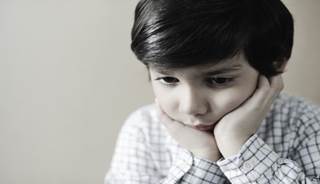 fMRI Activity May Predict Language Outcomes in Autism
Autism (ASD) is vastly heterogeneous, particularly in early language development. While ASD language trajectories in the first years of life are highly unstable, by early childhood these trajectories stabilize and are predictive of longer-term outcome. Early neural substrates that predict/precede such outcomes are largely unknown, but could have considerable translational and clinical impact. Pre-diagnosis fMRI response to speech in ASD toddlers with relatively good language outcome was highly similar to non-ASD comparison groups and robustly recruited language-sensitive superior temporal cortices. In contrast, language-sensitive superior temporal cortices were hypoactive in ASD toddlers with poor language outcome. Brain-behavioral relationships were atypically reversed in ASD, and a multimodal combination of pre-diagnostic clinical behavioral measures and speech-related fMRI response showed the most promise as an ASD prognosis classifier. Thus, before ASD diagnoses and outcome become clinically clear, distinct functional neuroimaging phenotypes are already present that can shed insight on an ASD toddler's later outcome.
Next Article in Autism Spectrum Disorder
Sign Up for Free e-newsletters
Check out what's trending
CME Focus