December 05, 2014
fMRI Reveals Neurocognitive Biomarkers of Autism
the Neurology Advisor take:
Altered neural representations of social concepts as seen through functional MRI (fMRI) patterns may accurately identify autism, according to a new study published in PLoS One.
Neurocognitive biomarkers observed using fMRI classified individuals as autistic with 97% accuracy, Marcel Adam Just, PhD, of Carnegie Mellon University in Pittsburgh, Penn., and colleagues, reported. The findings suggest that the psychiatric alterations found in autism can be biologically understood by their underlying brain activity patterns, and therefore have an impact on the diagnosis and treatment of autism and other psychiatric disorders.
The researchers observed that people with autism lacked neural representations of the self when thinking about social interactions compared to controls, in which the factor was well-represented. The social awkwardness that's often present in people with autism spectrum disorders is directly linked to this lack of self representation.
Based on the hypothesis that healthy controls share common brain activity, and therefore differences in activation patterns would be observed in people with autism, the researchers studied the brain activation patterns of 17 adults with high-functioning autism to 17 age and IQ-matched adults across 16 social interaction items, including verbs like compliment, insult, hug, encourage, and humiliate. The scans showed that the subjects with autism lacked a subcomponent of neural activity in the posterior cingulated/precuneus in response to social concepts like "hug" and "adore," while activity around these concepts was very strong in the controls.
The study built upon previous research by Just and his team that found that brain activation patterns across individuals could be used to identify specific thoughts.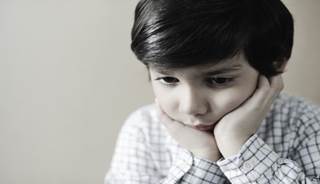 fMRI Reveals Neurocognitive Biomarkers of Autism
Autism is a psychiatric/neurological condition in which alterations in social interaction (among other symptoms) are diagnosed by behavioral psychiatric methods. The main goal of this study was to determine how the neural representations and meanings of social concepts (such as to insult) are altered in autism.
A second goal was to determine whether these alterations can serve as neurocognitive markers of autism. The approach is based on previous advances in fMRI analysis methods that permit (a) the identification of a concept, such as the thought of a physical object, from its fMRI pattern, and (b) the ability to assess the semantic content of a concept from its fMRI pattern.
Next Article in Autism Spectrum Disorder
Sign Up for Free e-newsletters
Check out what's trending
CME Focus