October 29, 2014
For Autism in Adulthood, Insurance Coverage is Problematic
the Neurology Advisor take:
For parents of children with autism, finding quality care for a disorder that is not well understood is difficult. That difficulty only grows as the child ages into adulthood.
Age caps on insurance coverage can be detrimental to families affected by autism. Once a child turns 21, they age out of the coverage mandates set by insurers and state governments that can provide treatments like applied behavioral analysis at little to no cost. Without coverage, many treatment options are too expensive for families or individuals to pay for out of pocket.
Even federal programs, including Medicare and Medicaid, which in August were ordered by federal officials to cover all comprehensive autism treatments, have an age cap of 21.
Where does that leave families with older children who have autism? Katie Keith, research director of Trimpa Group, a consulting firm that works with autism advocacy groups, told Kaiser Health News that some state mandates don't have age caps, including New York, Massachusetts, California, the District of Columbia, Wisconsin, and Indiana.
However, if insurance denies therapy to someone who lives in a state with an age cap, it's worth appealing the decision. Federal mental health parity laws can boost appeals by showing that the insurer imposed quantitative limits on mental health care.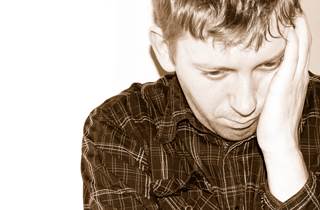 Insurance Coverage is Scarce for Adults with Autism
This article from Kaiser Health News discusses the difficulties that families with adult children with autism face when they age out of insurance coverage.
Many states have mandates that require insurers to cover this therapy, but they typically have age caps ranging from 17 to 21, says Katie Keith, research director at the Trimpa Group. The federal Centers for Medicare and Medicaid Services recently announced that all Medicaid and Children's Health Insurance Programs for low-income families must cover comprehensive autism treatment for kids until they're 21.
Next Article in Autism Spectrum Disorder
Sign Up for Free e-newsletters
Check out what's trending
CME Focus