December 09, 2014
Benefits of Epilepsy Surgery Outweigh Drug Therapy
the Neurology Advisor take:
Outcomes of surgical treatment for epilepsy often are better than medical therapy, according to two studies presented at the American Epilepsy Society's annual meeting.
The first study, presented by Ivan Sanchez Fernandez, MD, of Boston Children's Hospital, showed that a child aged 10 that undergoes surgery for drug-refractory temporal lobe epilepsy increases its life expectancy by 55.2 additional years compared to just 49.3 additional years when managed with drug therapy. Patients with extratemporal lobe epilepsy experienced similar results in modeled outcomes.
A study conducted by researchers from Cleveland Clinic also found that of 36 children with Lennox-Gastaut syndrome, 15 were seizure-free after surgery and nine patients saw seizure frequency reduced by over 90%, while another 10 patients experienced a 50% to 90% reductions in frequency — outcomes that researcher Ahsan Moosa Naduvil, MD, said could not be achieved with just drug therapy.
The research is a testament to what epileptologists have been recommending; noting that surgery presents the opportunity for a cure compared to drug therapy, which only manages the condition. Both research teams noted that parents and patients are often receptive to surgical options thanks to the allure of freedom from seizure.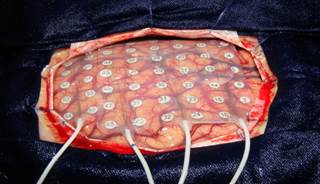 Benefits of Epilepsy Surgery Outweigh Drug Therapy
For most patients with drug-refractory epilepsy who are eligible for surgical treatment, their outcomes end up better than continuing on medical therapy in most cases, two new studies suggested.
In the fist study, which was based on published data from various sources, researchers led by Iván Sánchez Fernández, MD, of Boston Children's Hospital calculated that the average 10-year-old undergoing surgery for drug-refractory temporal lobe epilepsy has a life expectancy of 55.2 additional years -- versus 49.3 years for those managed with drug therapy.
Next Article in Epilepsy
Sign Up for Free e-newsletters
Check out what's trending
CME Focus