December 27, 2017
Brodmann Area 25 May Play Pivotal Role in Controlling Blood Pressure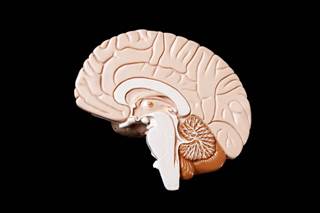 Electrodes placed in the Brodmann area 25 produced substantial systolic hypotensive changes.
Stimulation of the Brodmann area 25 in the brain may assist in the lowering of systolic blood pressure in patients with intractable epilepsy, according to study findings presented in JAMA Neurology.
A total of 12 adult patients with intractable epilepsy were included in this case series. All patients underwent intracranial electrode implantation before epilepsy surgery in the Epilepsy Monitoring Unit. Overall, 544 electrodes were implanted in the amygdala (n=43), hippocampus head and body (n=87), insular (n=16), orbitofrontal (n=31), temporopolar (n=31), lateral temporal (n=296), basal temporal (n=4), anterior cingulate (n=13), Brodmann area 25 (n=9), and posterior cingulate neocortex (n=14).
Nine electrodes (7 left and 2 right) were implanted in Brodmann area 25 (subcallosal neocortex) in 4 patients, producing substantial systolic hypotensive changes. Stimulation-induced reductions in sympathetic drive as well as reductions in cardiac output may have resulted in better control of diastolic arterial blood pressure in these patients. Stimulation of the other brain structures resulted in no significant blood pressure changes among the studied participants.
The small sample size of this case series represents a primary study limitation. In addition, the inclusion of only patients with medically refractory focal epilepsy reduces the applicability of these findings to a more diverse cohort.
In addition to the overall findings, the researchers note that current "investigations of Brodmann area 25 have not reported symptomatic hypotension and may reflect differences in stimulation parameters (typically 3.5 mA) used or brain adaptation to continuous stimulation."
Reference
Lacuey N, Hampson JP, Theeranaew W, et al. Cortical structures associated with human blood pressure control [published online November 27, 2017]. JAMA Neurol. doi:10.1001/jamaneurol.2017.3344