December 11, 2014
Efficacy of Marijuana for Pediatric Epilepsy Still in Question
the Neurology Advisor take:
Despite patients' and parents' perception of marijuana as an effective treatment for epilepsy, there is little evidence that proves this is not a placebo effect.
Two studies found high perceived efficacy rates of cannabidiol for the treatment of seizures, but one of the authors called the results "too good to be true," according to studies presented at the American Epilepsy Society annual meeting.
This does not mean the drug is ineffective, but researchers cannot make definitive statements about its efficacy until a randomized, controlled trial is conducted. Such trials are set to begin soon.
Researchers from both studies noted that parents who give their children cannabinoid products are often "highly motivated and invested" in their efficacy due to the difficulties and legality of obtaining such products. Often, families seeking this treatment have unsuccessfully tried conventional treatments and really want to believe that cannabinoids are working.
Other studies have noted that cannabidiol products raise the blood level of other anti-epileptic drugs (AEDs), a potentially dangerous side effect. The researchers emphasized the importance of monitoring AED levels in patients taking cannabidiols, especially because AEDs tend to have very narrow therapeutic ranges.
A new pharmaceutical cannabidiol formulation, Epidiolex, has listed a series of placebo-controlled phase III trials for the treatment of Lennox-Gastaut and Dravet syndromes, and recruitment for the studies is expected to open soon. These studies will provide the definitive data needed on the efficacy of cannabidiol as a seizure treatment.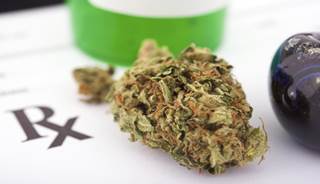 Efficacy of Marijuana for Pediatric Epilepsy Still in Question
Epileptic patients and especially parents of children with the condition believe that the cannabidiol component of marijuana was effective, but there remains little solid evidence that it was not just a placebo effect, researchers said here.
Two surveys of parents of children with severe seizure disorders, presented at the American Epilepsy Society annual meeting, found high rates of perceived efficacy, particularly for Lennox-Gastaut syndrome and infantile spasms.
But the authors of those studies said the results were, in the words of one, "too good to be true" and in direct conflict with their own experiences in seeing patients taking cannabidiol-based products.
Next Article in Epilepsy
Sign Up for Free e-newsletters
Check out what's trending
CME Focus