June 18, 2015
Online Support Community Improves Epilepsy Self-Management
the Neurology Advisor take:
Engaging with an online community of fellow epilepsy patients encourages self-management and self-efficacy, study results indicate.
John D. Hixson, MD, of the University of California San Francisco and San Francisco VA Medical Center, and colleagues used questionnaires to evaluate epilepsy self-management and self-efficacy in a group of veterans before and after engaging with the PatientsLikeMe platform. The results were published in Neurology.
In all, 249 participants enrolled and 92 completed both pre- and post-engagement surveys over a six-week period. During the engagement period, those who completed the program saw improved epilepsy self-management scores (Epilepsy Self-Management Scale total score from 139.7 to 142.7, P= 0.02) and improved epilepsy self-efficacy scores (Epilepsy Self-Efficacy Scale total score from 244.2 to 254.4, P= 0.02).
The greatest impact was observed for information management (total score 20.3 to 22.4, P<0.001), and the median number of logins, forum postings, profile comments, and private messages were greater in those that completed the program than those who did not.
Patients with chronic conditions are increasingly being urged to self-manage, and the researchers concluded that access to online communities like PatientsLikeMe provide a convenient community support network that can be scaled for large populations.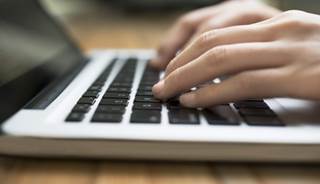 Online Support Community Improves Epilepsy Self-Management
Many patients with epilepsy are not well-informed about their condition,and educational programs have been developed to increase health literacy and support self-management. The potential for digital educational programs has long been recognized; however, there remains limited evaluation of their effectiveness.
One program, WebEase, used structured educational modules to promote enhanced patient self-efficacy on topics of medication use, sleep, and stress. However, these studies were limited by significant attrition, suggesting that highly structured educational interventions may not be optimally suited for some patients.
Next Article in Epilepsy
Sign Up for Free e-newsletters
Check out what's trending
CME Focus