March 13, 2015
Brain Protein May Be Manipulated to Control Binge Drinking
the Neurology Advisor take:
New findings about the brain's stress and reward pathways could lead to potential treatments for alcohol abuse problems.
The study, supported by the National Institutes of Health, found that the pathways can interact to suppress binge drinking. Previous research found that the protein corticotrophin-releasing factor (CRF) increases anxiety. Activity in CRF also increases during binge drinking. On the other hand, a protein, neuropeptide Y (NPY) is known to reduce binge drinking and anxiety.
Through various animal models, researchers found that the anti-drinking effects of NPY are produced by increasing inhibition of CRF neurons in the bed nucleus of the stria terminalis (BNST), which is involved in reward and anxiety behaviors. The NPY system also showed signs of changes over time, suggesting that it may be a suitable target for new treatments or as a biomarker of potential alcohol abuse.
With direct evidence that NPY signaling influences binge drinking, and a better understanding of how the two processes interact, researchers suggest that enhancing NPY function or inhibiting CRF function may be effective strategies in both preventing and treating alcohol abuse or dependence.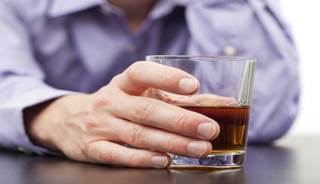 Brain Protein May Be Manipulated to Control Binge Drinking
Researchers from University of North Carolina School of Medicine in Chapel Hill report in Nature Neuroscience the discovery that a naturally occurring brain protein can suppress binge alcohol drinking. NPY could be a useful treatment for alcohol use disorders and may also prevent some people from becoming alcohol dependent, according to the researchers.
In the new study, the University of North Carolina (UNC) team used "a series of genetic and pharmacological approaches" to identify a protein in the brain called neuropeptide Y (NPY) that suppressed binge drinking behavior in a mouse model.
Next Article in General Neurology
Sign Up for Free e-newsletters
Check out what's trending
CME Focus