February 04, 2015
Researchers Warn of Enterovirus D68 Link to Paralysis
the Neurology Advisor take:
Researchers from the Children's Hospital of Colorado have released a study purporting a link between enterovirus D68 and cases of acute flaccid paralysis after a dozen children who previously had a fever and respiratory illness presented with varying degrees of muscle weakness and paralysis.
The study is the most recent update on the cohort of children from Colorado that presented with the symptoms over the summer of 2014 following the enterovirus outbreak. Twelve of the children have been treated, however 10 continue to have trouble with limb paralysis, swallowing, and facial weakness. The permanency of the symptoms is not yet known.
Since the summer, 107 children from 34 states have developed acute flaccid paralysis, which is typically associated with the poliovirus. Researchers believe that an outbreak of enterovirus D68 around the same time as the paralysis occurrences is somehow related. Between August 1 and September 30, 2014, there was a 36% rise in respiratory-related visits to the Children's Hospital, and a 77% increase in respiratory-related admission rates compared to the same time in 2013. Of a sample of 25 children with severe respiratory illness, 76% (19) tested positive for enterovirus D68. Among those experiencing acute flaccid paralysis, five tested positive for enterovirus D68, while 10 and nine showed lesions on the spinal cord and brain stem, respectively.
"Although our findings do not prove that enterovirus D68 is the cause of the neurological presentations described, several epidemiological, virological and clinical factors suggest an association between the D68 virus and neurological disease," the researchers wrote.
The researchers stressed that if enterovirus D68 outbreaks continue, the creation of treatments and vaccines must become a priority.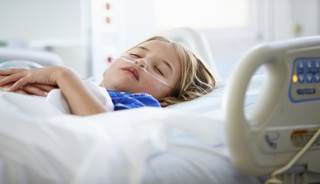 Researchers Warn of Enterovirus D68 Link to Paralysis
A new study by researchers from Children's Hospital Colorado suggests a potential link between a rare respiratory virus and a form of paralysis that has so far affected more than 100 children in the US. Researchers say there may be a link between enterovirus D68 and cases of AFP that have affected more than 100 children in the US.
Since early August last year, 107 children over 34 US states have developed acute flaccid paralysis (AFP) - a sudden form of muscle weakness or paralysis. The condition is characterized by limb weakness, difficulty swallowing and/or facial weakness.
Next Article in General Neurology
Sign Up for Free e-newsletters
Check out what's trending
CME Focus