February 20, 2015
Neurologist Oliver Sacks Reflects on Terminal Cancer Diagnosis
the Neurology Advisor take:
Oliver Sacks, renowned neurologist, author, and professor of neurology at New York University School of Medicine, announced he has been diagnosed with terminal cancer.
The 81-year-old academic reflected on his life and what the next several months may hold in an op-ed in the New York Times.
"I feel grateful that I have been granted nine years of good health and productivity since the original diagnosis, but now I am face to face with dying. The cancer occupies a third of my liver, and though its advance may be slowed, this particular sort of cancer cannot be halted," he wrote.
Sacks is the author of six books, including an autobiography, and has plans to publish more this spring. Born in London, he moved to New York in 1965 and has been a part of the clinical faculty of Yeshiva University's Albert Einstein College of Medicine, Columbia University, and New York University, as well as the United Kingdom's University of Warwick.
Several of Sacks' books have been turned into films or television specials, including his 1973 book Awakenings and his book Musicophilia: Tales of Music and the Brain.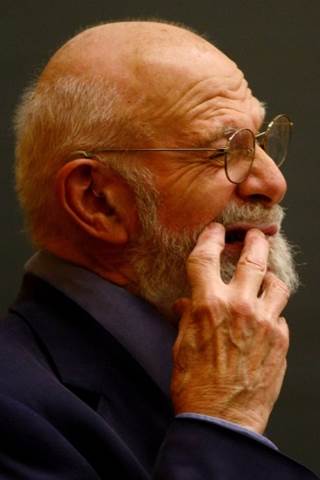 Neurologist Oliver Sacks Reflects on Terminal Cancer Diagnosis
A month ago, I felt that I was in good health, even robust health. At 81, I still swim a mile a day. But my luck has run out — a few weeks ago I learned that I have multiple metastases in the liver.
Nine years ago it was discovered that I had a rare tumor of the eye, an ocular melanoma. Although the radiation and lasering to remove the tumor ultimately left me blind in that eye, only in very rare cases do such tumors metastasize. I am among the unlucky 2%.
Next Article in General Neurology
Sign Up for Free e-newsletters
Check out what's trending
CME Focus