August 31, 2015
Oliver Sacks, Renowned Neuroscientist, Dies at 82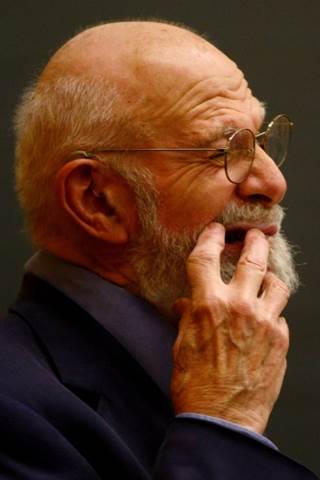 Oliver Sacks, Renowned Neuroscientist, Dies at 82
Just six months after he came to terms with his terminal cancer diagnosis in a very public proclamation in The New York Times, Oliver Sacks, the world-renowned neurologist, author, and professor succumbed to illness at the age of 82.
Sacks, who continued to publish columns in the newspaper and released his autobiography, "On the Move," this past spring, was born in London in 1933. He moved to New York in 1965 and has been a part of the clinical faculty of Yeshiva University's Albert Einstein College of Medicine, Columbia University, and New York University, as well as the United Kingdom's University of Warwick.
Dabbling in a broad range of topics, Sacks was among the first in his field to introduce neurological disorders like Tourette's and Asperger's to the general public, while also documenting the trials of aging, amnesia, dreams, and hallucinations, among many others. Sacks' patients were often the launching point for many of his books, several of which were turned into films and plays.
In February of this year, Sacks reflected on the many years behind him and what lie ahead in the op-ed "My Own Life."
"I feel grateful that I have been granted nine years of good health and productivity since the original diagnosis, but now I am face to face with dying. The cancer occupies a third of my liver, and though its advance may be slowed, this particular sort of cancer cannot be halted," he wrote.
Just two weeks before his passing, Sacks published yet another insightful column titled "Sabbath," which reflected on his Orthodox Jewish upbringing and its influence on his life. With the calm that one would hope to have at the end of life, Sacks reflected on what, in the last moments of his life, seemed most important to him.
"And now, weak, short of breath, my once-firm muscles melted away by cancer, I find my thoughts, increasingly, not on the supernatural or spiritual, but on what is meant by living a good and worthwhile life — achieving a sense of peace within oneself. I find my thoughts drifting to the Sabbath, the day of rest, the seventh day of the week, and perhaps the seventh day of one's life as well, when one can feel that one's work is done, and one may, in good conscience, rest."