February 23, 2015
Curious Preteens Have Greater Brain Connectivity in Decision-Making Regions
the Neurology Advisor take:
Researchers have found that the brains of curious preteens show greater connectivity between regions associated with decision making and "state of the body" compared to their less daring peers.
The study is scheduled to be presented at the upcoming American Academy of Neurology annual meeting in April.
Adolescence is often associated with a period of seeking new experiences and exploratory behavior, but little research has explored the source of this increase in behavior. Previous studies have linked willingness to explore to the rostrolateral prefrontal cortex area of the brain that is responsible for high-level decision making.
After completing a reward-based task, researchers from the University of California San Francisco split a group of 62 girls aged 11 through 13 into two groups, explorers and non-explorers, and performed MRI scans. Those in the explorer group had a stronger connection between the rostrolateral prefrontal cortex and posterior insula and putamen regions compared to non-explorers. The posterior insula and putamen seemed to influence the rostrolateral prefrontal cortex.
The research may eventually help identify teens at risk of engaging in risky or unsafe behaviors.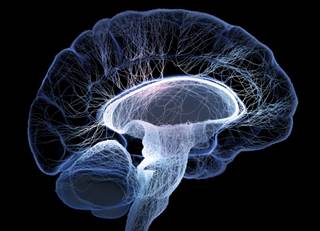 Curious Preteens Have Greater Brain Connectivity in Decision-Making Regions
At the forthcoming American Academy of Neurology's 67th Annual Meeting in Washington, DC, in April, researchers from the University of California-San Francisco will present results from a study that suggests different brain processes are at work in preteens who are open to experimenting and exploring new things, compared with their more reticent peers.
Study author Dr. Andrew Kayser, who is a member of the American Academy of Neurology, says that "the beginning of adolescence is associated with seeking new experiences and increasing exploratory behaviors," but that little research has been conducted to measure that increase, or examine what processes are involved in this experience-seeking behavior.
"Studies with adults have begun to look at individual differences in willingness to seek new experiences," says Kayser, "and some studies have tied willingness to explore with an area of the brain called the rostrolateral prefrontal cortex, which is responsible for higher level decision making."
Next Article in General Neurology
Sign Up for Free e-newsletters
Check out what's trending
CME Focus