March 17, 2015
Could Prozac Help Relieve Enterovirus D68 Paralysis?
the Neurology Advisor take:
Since the middle of August of last year, doctors have been perplexed by a cohort of EV-D68 cases that included acute flaccid myelitis — some of which are still dealing with the paralysis.
The enterovirus outbreak, which spread to 49 states, has since come under control; however the three antiviral drugs currently in clinical trial for enteroviral infections have no affect on EV-D68 in vitro. More troubling is the persistence of paralysis in a small number of cases.
In an editorial published in JAMA Neurology, Kenneth Tyler, MD, of the University of Colorado, suggests that fluoxetine (Prozac) immediately be entered into clinical trials for EV-D68 for its known anti-enteroviral activity in vitro.
In two previous in vitro studies, fluoxetine and norfluoxetine inhibited the replication of coxsackievirus B3 in HeLa cells, and also inhibited the replication of a range of enteroviruses, including EV-D68, in HeLa cells.
Tyler suggested that the antidepressant is a good candidate for clinical trial for the treatment of acute flaccid myelitis related to EV-D68 because of Prozac's known safety in adults and children.
No other serotonin reuptake inhibitor has antiviral effects like fluoxetine, and the mechanism of which it affects activity isn't well understood. Previous research has suggested that the drug may interact with the enteroviral 2C protein, which may be involved in viral RNA synthesis. Additionally, fluoxetine is structurally similar to TBZE-029, a compound that is known to target the 2C protein.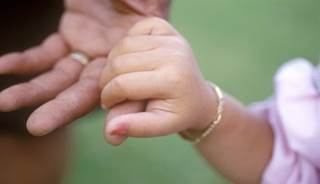 Could Prozac Help Relieve Enterovirus D68 Paralysis?
Enterovirus D68 (EV-D68) has emerged worldwide as an important cause of respiratory disease. Between mid-August 2014 and January 15, 2015, the Centers for Disease Control and Prevention confirmed 1153 cases of EV-D68–associated respiratory illness originating from 49 states.
With this outbreak, there have been at least 107 cases of children presenting with acute flaccid myelitis associated with lesions identified on magnetic resonance imaging that were largely restricted to the spinal gray matter.
Children with this syndrome typically present with an acute febrile respiratory syndrome followed within 2 weeks by the development of acute flaccid myelitis, characterized by motor weakness, decreased tone and reflexes, and relatively preserved sensation.
Next Article in General Neurology
Sign Up for Free e-newsletters
Check out what's trending
CME Focus