December 25, 2018
Hematology Indicates Need for Thrombophilia Test in Children With Migraines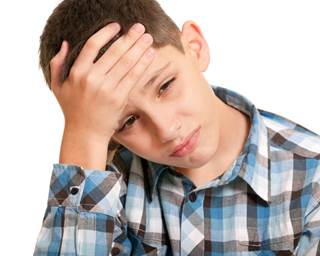 Researchers recommend further examination of the high prevalence of elevated lipoprotein(a) in children with migraine.
Children with migraines who experience visual or motor aura are likelier than children with migraines who do not experience aura to have at least one thrombotic risk factor, according to study results recently published in the Journal of Child Neurology. Thrombophilia screening is best indicated by hematologic criteria, not magnetic resonance imaging (MRI) white matter lesions.
Data for this study were collected from a tertiary, pediatric, university-affiliated medical facility. Motor aura and MRI white matter lesions were designated clinical indicators for thrombophilia screening, although participants were also tested if they had a family history of thrombotic events, early thrombotic events in first-degree relatives, or previous thrombotic events. Blood samples were measured for prothrombin, thrombin, and partial thromboplastin times, as well as for fibrinogen activity and triglyceride/cholesterol. Analysis of variance was used to compare continuous variables between groups whereas Pearson χ2 or Fisher exact tests were used to compare discrete variables.
The study population consisted of 824 children with migraine, 45 (5.5%) of whom showed thrombotic risk factors (32 girls and 13 boys; mean age, 13.5±3.4 years). Of these, 23 (51%) presented with white matter lesions and/or motor aura, and the remaining 22 (49%) showed hematological indicators. Abnormal thrombophilia features were identified among 19 participants, including MRI white matter lesions (10% of those with thrombophilia features), motor aura with migraine (58%), early thrombotic event in a first-degree relative (50%), and a previous thrombotic event (43%). Comparison with historical controls revealed that elevated lipoprotein(a) was the only significant difference in the thrombophilia group and did not differ by gender or type of migraine. There was a significant, positive association between thrombophilia risk and aura (P =.02).
The study researchers conclude that "patients with migraine with aura (motor or visual) were found to have a higher prevalence of at least 1 thrombotic risk factor than the patients with migraine without aura. ...An abnormally high level of Lp(a) was the only thrombotic risk factor significantly more prevalent in the patients with migraine relative to the general pediatric population. ...MRI white matter lesions in pediatric patients with migraine is not a reliable indication for testing for pediatric thrombophilia. ...Hematologic criteria serve as reliable indicators of the need for thrombophilia screening in pediatric patients with migraine."
Reference
Levinsky Y, Zeharia A, Yacobovich J, Eidlitz-Markus T. Thrombophilia testing in high pediatric migraine risk children with migraine [published online November 28, 2018]. J Child Neurol. doi: 10.1177/0883073818811545