February 24, 2017
Cilostazol Helps Prevent Secondary Stroke But Not Without Risk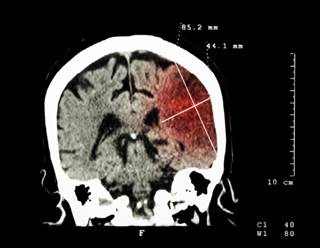 Treatment with cilostazol decreased secondary stroke but increased myocardial infarction in stroke survivors.
Treatment with cilostazol may aid in the prevention of stroke in patients with prior ischemic stroke who are prone to cerebral hemorrhage, researchers reported at the 2017 International Stroke Conference, February 22-24, 2017, in Houston, Texas. While the drug was more effective than aspirin for secondary stroke prevention, it did increase the risk for myocardial infarction.
Current antiplatelet treatments are generally effective for the prevention of secondary stroke, but they may also increase the risk for cerebral hemorrhage. Optimal treatment is not clear in patients with prior stroke and evidence of intracerebral hemorrhage or cerebral microbleeds.
The PICASSO trial (PreventIon of Cardiovascular Events in Ischemic Stroke Patients With High Risk of Cerebral Hemorrhage) included 1512 stroke survivors with previous intracerebral hemorrhage or cerebral microbleeds from Korea, Hong Kong, and the Philippines who were randomly assigned to receive either 200 mg/d of cilostazol (n=755) or 100 mg/d of aspirin (n=757). The primary safety and efficacy end points were time to hemorrhagic stroke and a composite of major vascular events, including stroke, myocardial infarction, and vascular death.
After a mean follow-up of 2 years, 63 composite vascular events occurred in the cilostazol group compared with 80 events in the aspirin group (P =.004). Patients in the cilostazol group also experienced significantly fewer strokes than patients in the aspirin group (48 vs 73 events; P =.0273); however, myocardial infarction occurred more frequently the cilostazol group (9 events in the cilostazol group vs 2 events in the aspirin group; P =.0319). Overall safety favored cilostazol, with 8 events occurring in the cilostazol group vs 16 events in the aspirin group (P =.0916).
While treatment with cilostazol may benefit patients with noncardioembolic stroke and extensive small vessel disease, cardiovascular risks should strongly be considered. Future research to further identify which patients may benefit most from treatment with cilostazol is needed, the investigators concluded.
Disclosures: Dr Kwon reports receiving honoraria and research support from Bayer, Boehringer Ingelheim, Otsuka, Pfizer, and Boryung.
Reference
Kwon S, Kim B, Hong K, et al. Cilostazol versus aspirin in ischemic stroke patients with intracerebral hemorrhage or multiple microbleeds. Presented at: 2017 International Stroke Conference. February 22-24, 2017; Houston, TX. Abstract LB5.