December 28, 2018
Cervical Dysfunction Needs Clarification to Identify Link With Headache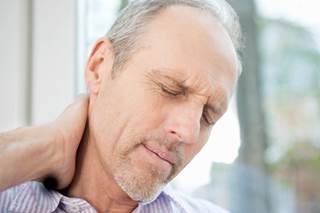 Researchers need to examine patients with headache, as imaging and laboratory tests cannot reliably identify the potential link between back pain and headache.
According to a recent paper in Musculoskeletal Science and Practice, it is currently unclear whether tension-type headache (TTH) and migraine are a symptom of cervical musculoskeletal dysfunction or whether they are associated with the disorder. This has resulted in confusion in the understanding of the pathogenesis of these headaches and the potential choice of inappropriate therapy options. The Australian authors of the paper suggest 2 factors must be addressed in research to "define a possible causative, contributing, comorbid or no role of cervical musculoskeletal dysfunction in migraine and TTH related neck pain."
The first major factor that must be addressed in future research, according to the authors, is to clearly identify patients with a headache that is relevant to the proposed research question. Patients can present with various forms of headache, including TTH, TTH-like, or even cervicogenic headache that is similar to migraine. The authors indicate that if a patient has cervicogenic headaches or chronic TTH and accompanying migraine-like headaches, confounding would exist for any conclusion regarding the association of cervical musculoskeletal dysfunction with chronic migraine as it related to neck pain. Research studies that set out to determine whether cervical musculoskeletal dysfunction is a causative factor of migraine or TTH-related neck pain should recruit participants with the typical headache form that is "devoid of possible confounding diagnostic variables."
In addition, the second major factor that should be addressed in future research is to establish "fundamental criteria which define the presence of cervical musculoskeletal dysfunction."
Imaging and laboratory tests cannot identify the potential contribution of back pain to headache reliably. Several measures of joint dysfunction and cervical range of movement in combination with a motor output measure may be helpful in future studies for interpretation of cervical musculoskeletal dysfunction associated with TTH or migraine, the authors noted. Function tests such as range of cervical movement may be more important than pain sensitivity assessments in this regard.
"Dysfunctions in the musculoskeletal system do not occur in isolation," the authors concluded. "It is proposed that the picture can be made clearer if simultaneous changes in cervical movement, joint and muscle function were core requirements in measures of cervical function to link headache associated neck pain with a musculoskeletal disorder."
Reference
Jull G, Hall T. Cervical musculoskeletal dysfunction in headache: How should it be defined? Musculoskelet Sci Pract. 2018;38:148-150.