September 23, 2014
FDA Approves Noninvasive Devices for Migraines
the Neurology Advisor take:
People that suffer from migraines but can't tolerate drug therapies can now find some relief from two new FDA-approved noninvasive devices.
37 million people in the US alone are effected with migraines, some of which can last up to 72 hours. About one-third of those that experience migraines also experience aura, including visual effects like flashing lights and a blind spot.
The Cefaly and Cerena devices are designed to be used both before onset of a migraine and during an attack without the side effects of having to metabolize medication, which can cause people to become drowsy, tired or dizzy, and even cause birth defects.
The Cerena Transcranial Magnetic Stimulator is meant to be used at onset of a migraine. The device administers short magnetic pulses that stimulate the visual cortex. The Cefaly transcutaneous electrical nerve stimulation device administers a preventative set-time therapy to users through an electrode patch on their foreheads that stimulates a nerve often linked to migraines.
Whole both devices have been approved for their safety and effectiveness, minor side effects include skin irritation, dizziness and pain at the site of application, and the FDA notes that the devices have not been evaluated for use by children, pregnant women and those with pacemakers.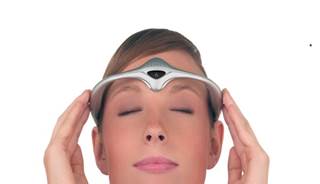 FDA Approves Noninvasive Devices for Migraines
Two new prescription devices approved by the US Food and Drug Administration (FDA) may provide some relief for people with migraine headaches who don't tolerate migraine medications well. One device -- the Cefaly -- is designed to prevent migraines, while the other device -- the Cerena -- is meant to be used when migraines first start, according to an FDA news release.
Next Article in Migraine and Headache
Sign Up for Free e-newsletters
Check out what's trending
CME Focus