August 15, 2017
Minimum Headache Duration Prompting Subarachnoid Hemorrhage Workup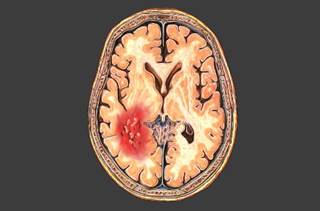 Patients with severe acute headache should undergo diagnostic evaluation for SAH.
Headache related to subarachnoid hemorrhage (SAH) disappears within 48 hours in 1 of 10 patients who are neurologically intact and have used analgesics, according to a study published in the Journal of the Neurological Sciences.1
SAH, a potentially dangerous cause of headache, must be ruled out in patients with acute onset of severe headache.1 The European Stroke Organization and American Heart Association guidelines recommend that patients with severe acute headache should undergo diagnostic evaluation for SAH.2,3 However, the minimum duration of headache for which SAH should be considered has not been established. As a result, clinicians may choose to forego an SAH workup in patients whose headaches disappear quickly.1
Researchers sought to determine the minimal duration and clinical course of SAH-related headache within the first 48 hours after headache onset, based on observations from a database of patients with confirmed SAH.1
A total of 106 patients with a normal level of consciousness and no focal neurological deficits was included in this study. Aneurysmal SAH (58%) was the most common etiology, followed by perimesencephalic hemorrhage (31%). Nonaneurysmal SAH, SAH related to a dural fistula, and SAH from an arteriovenous malformation accounted for the remainder.1
Headache severity was measured using the Numeric Rating Scale (NRS; range 0-10, with 0 = no pain and 10 = worst pain imaginable). All patients received pain medication for their headache.1
Rates of headache resolution (NRS score = 0) were 1%, 6%, and 8% at 12, 24, and 48 hours, respectively. The shortest amount of time between headache onset and pain disappearance was 10 hours in a patient with aneurysmal SAH who had received acetaminophen and tramadol 2.5 hours after headache onset.1
"Almost complete disappearance of pain" (NRS score <3) was achieved in 7%, 14%, and 21% patients at 12, 24, and 48 hours, respectively. The minimum duration between headache onset and NRS <3 was 6 hours in patients with aneurysmal SAH.1
Headache from perimesencephalic hemorrhage, the second most common cause of severe acute headache in this study, took a minimum of 14.5 hours to resolve completely (NRS = 0) and 9.75 hours to reach NRS <3.1
"In conclusion, headache duration in patients with SAH using analgesics can be very short. A diagnostic work-up for SAH is also needed in patients using analgesics in whom headache has disappeared after 10h," the researchers wrote.1
References
Čomić H, Rinkel GJE, Vergouwen MDI. The initial time-course of headache in patients with spontaneous subarachnoid hemorrhage. J Neurol Sci. 2017;379:55-57.
Steiner T, Juvela S, Unterberg A, Jung C, Forsting M, Rinkel G; European Stroke Organization. European Stroke Organization guidelines for the management of intracranial aneurysms and subarachnoid haemorrhage. Cerebrovasc Dis. 2013;35(2):93-112.
Connolly ES Jr, Rabinstein AA, Carhuapoma JR, et al; American Heart Association Stroke Council; Council on Cardiovascular Radiology and Intervention; Council on Cardiovascular Nursing; Council on Cardiovascular Surgery and Anesthesia; Council on Clinical Cardiology. Guidelines for the management of aneurysmal subarachnoid hemorrhage: a guideline for healthcare professionals from the American Heart Association/american Stroke Association.

Stroke

. 2012;43(6):1711-1737.