August 28, 2015
Suicide Risk High in Migraine with Comorbid Fibromyalgia
the Neurology Advisor take:
Patients who suffer from migraine and have comorbid fibromyalgia are at an increased risk of suicide, according to data published in Neurology.
Hung-Yu Liu, MD, of National Yang-Ming University in Taipei, and colleagues surveyed 1,318 patients with migraine, 10.1% of whom had comorbid fibromyalgia. Those with migraine and fibromyalgia had higher headache frequency, headache-related disability, poor sleep quality, and were more depressed and anxious than those with migraine only. Over 27% and 6.9% of patients with migraine reported suicidal ideation and attempts, respectively, and rates of such were higher in those with comorbid fibromyalgia (ideation: 58.3% vs 24%; attempt: 17.6% vs 5.7%; p < 0.001). Three different migraine subgroups — migraine with aura, migraine without aura, and chronic migraine — all with comorbid fibromyalgia, were at a higher suicide risk. Comorbid fibromyalgia remained a predictor of suicidal ideation and attempt in people with migraine even after controlling for covariates.
As a result, health care professionals should screen patients presenting with migraine and fibromyalgia for suicide risk.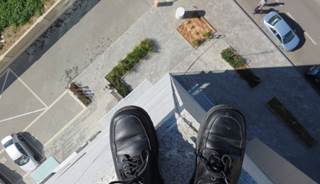 Patients with Migraine, Comorbid Fibromyalgia at High Risk of Suicide
The purpose of this study was to identify the frequency, clinical effects, and suicide risk in comorbid fibromyalgia (FM) among patients with migraine.
Researchers surveyed patients with migraine who attended a headache clinic. All patients completed questionnaires containing demographics, headache profiles based on the International Classification of Headache Disorders, 2nd edition, FM questionnaires based on the modified 2010 American College of Rheumatology preliminary diagnostic criteria, Migraine Disability Assessment, Hospital Anxiety and Depression Scale, and Pittsburgh Sleep Quality Index. Suicide risk was evaluated by self-report of lifetime suicidal ideation and attempts.
Next Article in Migraine and Headache
Sign Up for Free e-newsletters
Check out what's trending
CME Focus