September 19, 2014
Headache, Sleep Bruxism Association Needs More Research
the Neurology Advisor take:
There is not substantial scientific evidence to either prove or disprove the association between tension and migraine headaches and sleep bruxism (SB), according to the results of a systematic review of published studies on the topic.
While the association between SB and headaches has been explored in both children and adults, some of which suggest an association, there has been no review of the published studies to evaluate the quality, quantity or bias, if any, among them.
Researchers conducted a review of studies where the objective was to investigate the association between SB and headache using The Cochrane Library, MedLine, PubMed, EMBASE and LILACS. References from the selected studies were also evaluated.
Researchers identified 449 citations to evaluate, of which only two studies, both focusing on adults, fulfilled the criteria for inclusion. Both studies showed that the presence of SB in patients increased the odds for developing headaches (study 1: odds ratio [OR] 3.12 [1.25-7.7] and study 2: OR 3.8; 1.83-7.84), but the type of headache varied.
The researchers concluded that there is no sufficient evidence to support or refute an association between tension or migraine headaches in children with SB, however adults with SB appear more likely to have headaches.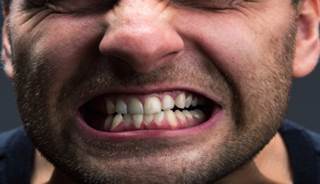 Headache, Sleep Bruxism Association Needs More Research
This systematic review of studies that look at the potential association between tension-type headache and migraine with sleep bruxism intends to identify the quality, quantity and any risk of bias within them. Published in The Journal of Head and Face Pain, the review found that there is not enough evidence to support or refute an association between headache and sleep bruxism in adults and children.
Next Article in Migraine and Headache
Sign Up for Free e-newsletters
Check out what's trending
CME Focus