August 20, 2018
Location Probability Learning Unimpaired in Parkinson Disease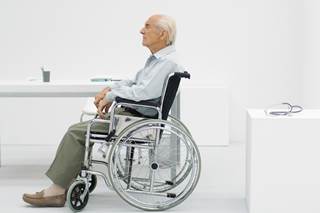 Patients with Parkinson disease also displayed successful reversal learning.
Patients with Parkinson disease do not demonstrate impairment in location probability learning, according to results published in Neuropsychologia.
Patients with Parkinson's have previously been shown to have deficits in acquiring probabilistic learning and contextual cueing. These new results suggest that not all habit-like behaviors use the basal ganglia and the dopaminergic system.
The study included participants with Parkinson's and age-matched control patients. Participants completed 2 sessions of a difficult visual search task. During session 1, the target was most likely to appear in 1 particular quadrant during an early, training phase of the experiment. In a later testing phase, the target was then randomly located.
During training, both participants with Parkinson's and control patients developed an attentional preference toward the quadrant with high probability for the target to appear. The researchers observed a clear learning effect in participants with Parkinson's, as they responded to targets in the high-probability quadrant 345 ms faster compared with targets not in this quadrant. This persisted into the testing phase.
Session 2 was administered approximately 1 week after session 1. Session 2's training phase also had a high-probability quadrant that was different than the high-probability quadrant in session 1.
Both participants with Parkinson's and control patients developed an attentional preference toward the new high-probability quadrant, which shows reversal learning.
"Our study suggests that implicitly-learned spatial attention is a robust mechanism for guiding visual selection. The preservation of this function in [Parkinson disease] may help compensate for other cognitive deficits, such as executive dysfunction," the researchers wrote.
Reference
Sisk CA, Twedell EL, Koutstaal W, Cooper SE, Jiang YV. Implicitly-learned spatial attention is unimpaired in patients with Parkinson's disease. Neuropsychologia. 2018;119:34-44.