November 16, 2015
New Parkinson's Criteria Emphasizes Early Stages of Disease
the Neurology Advisor take:
Researchers have developed a new way to diagnose Parkinson's disease (PD) using comprehensive diagnostic criteria based on data from movement disorder experts from around the world.
Ron Postuma, MS, co-chair of the International Parkinson and Movement Disorder Society task force and a researcher at McGill University Health Centre, Montreal, and colleagues say that the new criteria emphasizes that Parkinson's is more than a motor disorder, as it is characterized by non-motor symptoms, and in some cases, genetic factors.
They also propose a new stage classification of the disorder to broaden diagnosis and improve treatment, emphasizing attention on the early stages of PD, according to their study published in the journal Movement Disorders.
The problem with diagnosing PD is the fact that the diagnosis is subjective as it is based on a medical history and neurological examination, with no objective tests. Symptoms of PD are similar to other neurological disorders, leading to a misdiagnosis rate as high as 25%.
"Our hope is that, as research advances, our understanding of the mechanisms at play in the disorder will enable us to develop therapies and treatments that can be administered early in this process, eventually slowing or stopping the progression of PD altogether," Postuma said in a statement.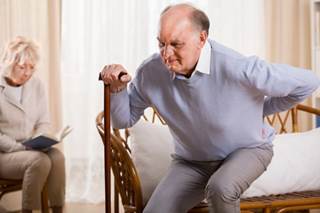 New Parkinson's Criteria Emphasizes Early Stages of Disease
A group of experts working under the umbrella of the International Parkinson and Movement Disorder Society (MDS), have developed a new tool for healthcare professionals that they hope will mark a significant advancement in the diagnosis and treatment of Parkinson's disease, especially in its early stages. The results of their study, published in the journal Movement Disorders, could also have a major impact on the quality of research on Parkinson's disease.
Currently, diagnosis of PD can only be established through an analysis of medical history and a neurological examination by a clinician with expertise in movement disorders — no objective test for the disease exists. As the symptoms of PD often resemble those of other neurological disorders, the rate of misdiagnosis can be as high as 25%, which causes distress in patients. It also creates a challenge for researchers as the data collected in clinical studies can become compromised by misdiagnosis in their pool of subjects.
Next Article in Movement Disorders
Sign Up for Free e-newsletters
Check out what's trending
CME Focus