April 07, 2015
Gut Bacteria May Be Associated with Parkinson's Phenotype
the Neurology Advisor take:
Researchers believe a decreased level of a gut microbiome observed in patients with Parkinson's disease may shed light on an underlying mechanism of Parkinson's disease, and may even be a target for treatment.
The study, published in Movement Disorders, documents the diminished number of Prevotellaceae bacteria family in the gut of Parkinson's patients compared to healthy controls.
Parkinson's patients are known to have gastrointestinal dysfunction prior to motor symptom onset, and researchers are now set on determining whether the decrease in gut microbiome occurs before or after patients develop Parkinson's.
Researchers pyro-sequenced the V1-V3 regions of the bacterial 16S ribosomal RNA gene from fecal samples of 72 Parkinson's patients and 72 age- and sex-matched controls. The mean abundance of Prevotellaceae in the feces of the Parkinson's patients was reduced by 77.6% compared to controls. Although the bacteria is a normal gut inhabitant and the Parkinson's patients had notably less, the researchers pointed out that some controls also had low levels, meaning that decreased abundance of the bacteria doesn't explain Parkinson's on its own. The researchers also found no association of bacterial abundance with age, body mass index, Unified Parkinson's Disease Rating Scale, and time from motor or nonmotor symptom onset.
The level of bacteria was not explained by worse constipation in Parkinson's patients, and was not affected by medications other than the COMT (catechol-O-methyl transferase) inhibitor.
Notably, researchers found that Enterobacteriaceae, another type of intestinal bacteria, was linked to severity of postural instability and gait difficulty (PIGD), and were more abundant in patients with the PIGD phenotype than those with tremor dominant phenotype. The finding could indicate that different Parkinson's subtypes are linked to different bacterias.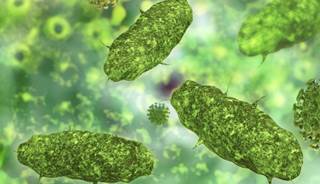 Gut Bacteria May Be Associated with Parkinson's Phenotype
In the course of Parkinson's disease (PD), the enteric nervous system (ENS) and parasympathetic nerves are amongst the structures earliest and most frequently affected by alpha-synuclein pathology. Accordingly, gastrointestinal dysfunction, in particular constipation, is an important non-motor symptom in PD and often precedes the onset of motor symptoms by years.
Recent research has shown that intestinal microbiota interact with the autonomic and central nervous system via diverse pathways including the ENS and vagal nerve. The gut microbiome in PD has not been previously investigated.
Next Article in Movement Disorders
Sign Up for Free e-newsletters
Check out what's trending
CME Focus