July 15, 2015
Psychosocial Factors Influence Pain Severity in Multiple Sclerosis
the Neurology Advisor take:
Pain is a common symptom in multiple sclerosis (MS), with many patients on pain medication. Psychosocial factors, however, may play a large role in pain severity and associated disability, suggesting that modifying these factors may be an important target for treatment.
Recent research suggests that multiple sclerosis pain is influenced by psychosocial factors, including the person's cognitive, emotional, and behavioral responses to pain, as well as social influences like support from family and friends. These factors influence pain perception and interference despite pain modifying therapy.
Anthony M. Harrison, of King's College London, and colleagues evaluated the effects of psychosocial factors on MS-related pain in 612 people with multiple sclerosis. Participants, 90% of whom were taking pain medication, completed a UK-wide cross-sectional survey that included reliable psychometric questionnaires.
All participants reported significant pain, both neuropathic and non-neuropathic, and associated disability. Psychosocial factors such as distress, negative beliefs about pain and its consequences, and avoidance of activity were associated with pain outcomes, which explained a 24% and 30% variance in pain severity and interference after controlling for demographic and disease variables.
The researchers concluded that the psychosocial factors that influenced pain severity and pain interference are likely modifiable, and should be targets for treatment.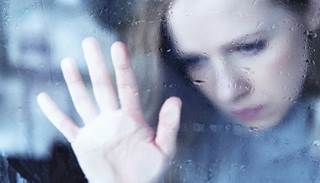 Psychosocial Factors Influence Pain Severity in Multiple Sclerosis
Pain affects around two-thirds of people with multiple sclerosis (pwMS). Biomedical treatments show limited efficacy. A recently developed cognitive-behavioural model of Multiple Sclerosis (MS) pain suggests several psychosocial factors may worsen pain and related disability. The current study investigated whether psychosocial factors drawn from this model explain significant amounts of the variance in pain severity and interference over and above measures of disease severity and pain subtype.
All pwMS reported significant pain and associated disability even though over 90% were taking pain medication. Psychosocial factors identified as important in predicting pain severity and, to a greater extent, pain interference are potentially modifiable and may be important treatment targets for both pain subtypes.
Next Article in Multiple Sclerosis
Sign Up for Free e-newsletters
Check out what's trending
CME Focus