December 21, 2015
Can We Vaccinate Against PML in Multiple Sclerosis?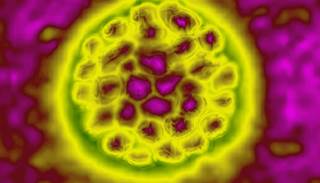 Can We Vaccinate Against PML in Multiple Sclerosis?
The JC polyomavirus is reported to be a persistent but otherwise asymptomatic kidney infection in a large portion of healthy people. However, in those with hereditary or acquired immune deficiency, a mutated form of the JC polyomavirus may lead to progressive multifocal leukoencephalopathy (PML), a central nervous system (CNS) infection characterized by progressive inflammation of the white matter of the brain. This is of particular interest in the treatment of multiple sclerosis (MS) with natalizumab (Tysabri), which has been associated with an increased risk for the development of PML.1
Antiviral agents do not seem to be effective in treating the JC virus disease, leaving reconstitution of the immune system the only current approach for PML treatment. However, this is associated with possible development of a potentially lethal immune reconstitution inflammatory syndrome.2
Now, two studies are laying the foundation for a possible PML vaccine with neutralizing antibodies.
CLINICAL CHART: Multiple Sclerosis Treatments
"MS patients with PML under natalizumab treatment are special in that their immune system is not compromised, but the anti-VLA-4 antibody natalizumab prevents access of immune cells to the CNS compartment. As a result, PML may develop since physiological immune surveillance of the CNS is not functioning," study author Roland Martin, MD, of the Neuroimmunology and Multiple Sclerosis Research Section at the Department of Neurology, University of Zurich in Switzerland, told Neurology Advisor. "As soon as PML is diagnosed and the treatment with Tysabri stopped, the immune cells gain access to the CNS again and mount an efficient immune response in most cases. From these reasons, MS patients with PML were a particularly good source for antibody-producing cells and generation of the broadly neutralizing antibodies."
Dr Martin and colleagues looked at the antibody response of JC virus major capsid protein VP1 variants in the cerebrospinal fluid (CSF) and sera of healthy patients, MS patients treated with natalizumab, and MS patients treated with natalizumab who developed PML. They found that prior to and during PML, antibodies in the CSF demonstrate "recognition holes" in the ability to recognize JC polyomavirus VP1 variants. However, the investigators reported that once the immune system was reconstituted, the CSF antibodies increased and recognized the VP1 variants, suggesting they may also be involved in elimination. The authors also suggested that memory B cells from a patient who has recovered from PML may be a source for passive immunization with neutralizing antibodies.1