February 05, 2015
Similarities in Brain Regions Observed Across Psychiatric Disorders
the Neurology Advisor take:
Researchers have found a common brain structure linking addiction, anxiety, bipolar disorder, depression, obsessive-compulsive disorder, and schizophrenia. The loss of gray matter across regions associated with executive function affected cognitive processes.
The meta-analysis of neuroimaging studies reviewed voxel-based morphometry (VBM) imaging of 7,381 patients and 8,511 healthy controls. Madeleine Goodkind, PhD, of Stanford University School of Medicine, and colleagues, observed gray matter loss in the dorsal anterior cingulated, right insula, and left insula. The regions form an interconnected network that influences decision making, reasoning, and self-control.
Similarities across psychiatric diagnoses have been previously observed both clinically and genetically suggesting an underlying neurobiological link. The results of the study, published in JAMA Psychiatry, show shared neural substrates across psychopathology despite diverse etiologies.
The discovery will lend itself well to treatment, as therapies for a particular psychiatric disorder may be used to treat patients with another disorder. The researchers plan to explore whether there is shared brain activity across the diagnoses, as well as study the effects of noninvasive brain stimulation to the three regions involved as a possible treatment.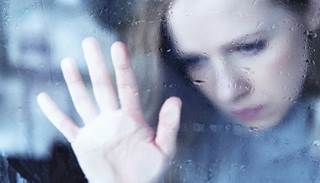 Similarities in Brain Regions Observed Across Psychiatric Disorders
Psychiatric diagnoses are currently distinguished based on sets of specific symptoms. However, genetic and clinical analyses find similarities across a wide variety of diagnoses, suggesting that a common neurobiological substrate may exist across mental illness.
The purpose was to conduct a meta-analysis of structural neuroimaging studies across multiple psychiatric diagnoses, followed by parallel analyses of 3 large-scale healthy participant data sets to help interpret structural findings in the meta-analysis.
PubMed was searched to identify voxel-based morphometry studies through July 2012 comparing psychiatric patients to healthy control individuals for the meta-analysis.
Next Article in Neurobehavioral Disorders
Sign Up for Free e-newsletters
Check out what's trending
CME Focus