November 05, 2014
Statin-Related Cognitive Impairment Troubling for Patients
the Neurology Advisor take:
Cholesterol medication could be at the heart of cognitive problems. That's what one patient realized when he failed to take his prescribed statin for a few days, according to an editorial published in JAMA Internal Medicine.
Jonathan McDonagh had been feeling sluggish, both mentally and physically, for months. He had trouble recalling appointments, designing solutions for clients of his IT business, and was losing the energy needed to participate in family activities. McDonagh attributed the gradual decline to typical mid-life problems: stress, overeating, and the loss of productivity that comes with increasing age.
However, when McDonagh missed taking his statin medication for a few days, he noticed that his mind felt much clearer. He was driving his car with more clarity and felt less anxious. The abrupt change motivated McDonagh to see his doctor, who had previously dismissed his claims that the statin was causing mental side effects.
This time, however, McDonagh's physician listened more closely and developed an alternative treatment plan that involved cholesterol control with diet, not a statin.
McDonagh has his cognitive function back to normal levels, and has even lost some weight now knowing he can't rely on medication to control his cholesterol. He stressed that physicians should make sure that patients are aware of and understand side effects, and be more open to considering alternative treatment options that better reflect patient's care goals.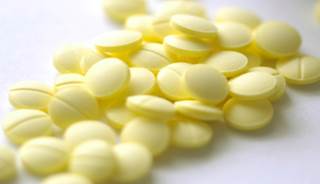 Statin-Related Cognitive Impairment Troubling for Patients
This editorial from a patient, Jonathan McDonagh, highlights a side effect of statin use that many patients—and even their doctors—may not attribute to the medication.
It took me a long time to realize I had statin-related cognitive impairment because I had no idea what it was.A few years ago, I found myself slowly sinking into a sea of troubles. My work productivity gradually slumped, I had trouble remembering names and appointments, and I started having more trouble designing technical solutions for my clients.
Next Article in Neurocognitive Disorders
Sign Up for Free e-newsletters
Check out what's trending
CME Focus