December 30, 2014
Hepatitis C Doesn't Affect Mental Decline in Patients with HIV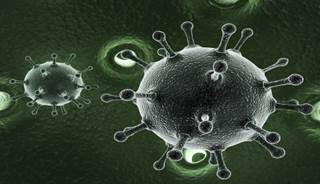 Hepatitis C Doesn't Affect Mental Decline in Patients with HIV
HealthDay News — Hepatitis C infection does not worsen neurocognitive impairment in people with HIV, according to a study published in Neurology.
Researchers examined 1,582 HIV patients — about one-quarter of whom were also infected with hepatitis C —and found no link between hepatitis C infection and neurocognitive impairment.
"Hepatitis C infection has serious long-term side effects, such as damage to the liver, but our research indicates that it does not affect the brain," lead author David Clifford, MD, a professor of neurology and medicine from the Washington University School of Medicine in St. Louis, said in a university news release.
Clifford and his team will now focus on immune responses triggered by HIV in the brain and the bowel during the initial stages of infection. These early immune responses may trigger chronic inflammation that harms the brain. "If a hepatitis C infection gets to the point where it damages liver function, the resulting inflammation might well contribute to mental impairment," Clifford said. "Beyond that, though, it doesn't seem to be an active collaborator in the harm HIV does to the brain."
Reference