September 09, 2015
Novel Blood Test May Predict Rate of Aging, Dementia Risk
the Neurology Advisor take:
Predicting the rate of aging could be the key to developing preventive measures and treatment strategies for diseases of old age, and now a novel multi-tissue RNA signature from a peripheral blood sample may achieve that.
Iain J. Gallagher, of King's College London, and colleagues used transcriptomics to create the first reproducible multi-tissue RNA expression signature by gene-chip profiling tissue from sedentary, normal people who reached 65 years of age while in good health.
The researchers found that the activation of 150 genes in the blood, brain, and muscle tissue were markers of good health at 65 years of age, with biological age very separate and distinct from chronological age. Among the results, which were published in Genome Biology, researchers found that a higher gene score at age 70 was independently associated with better renal function at age 82 and longevity, while a low score was found to correlate with cognitive decline, indicating that the blood test may be able to be used to detect those at high risk of Alzheimer's disease and dementia. The score was not found to correlate with confounding lifestyle conditions, such as heart disease and diabetes, and therefore may represent an independent marker of aging not associated with a person's lifestyle choices.
"Given the biological complexity of the aging process, until now there has been no reliable way to measure how well a person is aging compared with their peers. Physical capacity such as strength or onset of disease is often used to assess 'healthy aging' in the elderly but in contrast, we can now measure ageing before symptoms of decline or illness occur," said researcher James Timmons, PhD, of King's College London.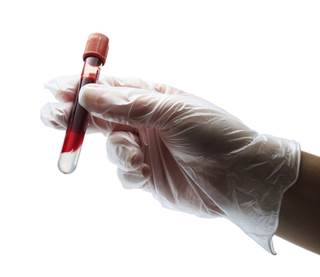 Novel Blood Test May Predict Rate of Aging, Dementia Risk
Diagnostics of the human aging process may help predict future healthcare needs or guide preventative measures for tackling diseases of older age. We take a transcriptomics approach to build the first reproducible multi-tissue RNA expression signature by gene-chip profiling tissue from sedentary normal subjects who reached 65 years of age in good health.
One hundred and fifty probe-sets form an accurate classifier of young versus older muscle tissue and this healthy aging RNA classifier performed consistently in independent cohorts of human muscle, skin and brain tissue (n = 594, AUC = 0.83–0.96) and thus represents a biomarker for biological age.
Next Article in Neurodegenerative Diseases
Sign Up for Free e-newsletters
Check out what's trending
CME Focus