October 09, 2014
ATXN2 Repeat Length May Determine ALS Risk
the Neurology Advisor take:
The association between amyotrophic lateral sclerosis (ALS) risk and long-normal repeats of CAG alleles in the ataxin 2 (ATXN2) gene alleles is a complex one, according to researchers.
They reviewed nine studies that reported on relative risks and odds ratios if ATXN2 alleles in ALS and control populations that used identical allele sizing. Researchers hoped to measure the occurrence of ALS associated with ATXN2 repeat alleles as expressed as odds ratios, according to the study published in JAMA Neurology.
In total, 6,151 cases of ALS and 7,505 controls were analyzed. The ATXN2 CAG repeat lengths ranged from 13 to 39 in patients with ALS and 13 to 34 in controls. The odds ratios were less than 1.00 for alleles with 25 to 28 repeats; 1.55 for 30 repeats; 2.70 for 31 repeats; 11.09 for 32 repeats; and 5.76 for 33 repeats.
Results varied widely, with alleles with 27 and 28 repeats lowering ALS risk, while increased risk was seen in alleles with 29 to 33 repeats. In those with ALS, researchers noted that alleles with 31 to 33 repeats may have had preferential expansion in motor neurons during mitosis or DNA repair.
While researchers ultimately concluded that the association between ALS risk and ATXN2 repeats is more complicated than previously thought, the analysis establishes a framework in which to counsel patients that present with long-normal ATXN2 repeats.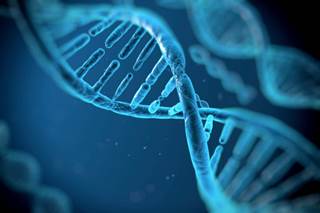 Association Between ALS, Long-Normal ATXN2 Repeats is Complex
In this study, researchers analyzed the association between amyotrophic lateral sclerosis risk and spinocerebellar ataxia type 2 ATXN2 CAG repeat alleles in a review of nine studies. The association is complex and should be used as a framework to counsel individuals with long-normal ATXN2 repeats.
Stefan M. Pulst, MD, of the department of neurology at the University of Utah, in Salt Lake City, and colleagues calculate association between ATXN2 CAG repeat alleles and increased risk of ALS across multiple ethnic groups.
Next Article in Neurodegenerative Diseases
Sign Up for Free e-newsletters
Check out what's trending
CME Focus