November 12, 2015
Hyperactive Neurons May Be Behind Immunotherapy Failure in Alzheimer's
the Neurology Advisor take:
Although immunotherapies that use antibodies to target beta-amyloid plaque have been considered promising as an Alzheimer's disease treatment based on animal studies, clinical studies involving them have not been successful. Now researchers believe the reason why may be because the treatment may have a detrimental effect on nerve cell disorders.
Marc Aurel Busche, MD, PhD, of the Technical University of Munich, Germany, and colleagues analyzed the activity of nerve cells after injecting mouse models of Alzheimer's disease with immunotherapy antibodies.
Although the amount of beta-amyloid plaque subsided after immunotherapy, the number of hyperactive neurons dramatically rose. These neurons are unable to perform normal functions, which may explain why the immunotherapy hasn't shown to improve Alzheimer's symptoms despite a decline in beta-amyloid plaque, the researchers reported in the journal Nature Neuroscience.
"We suspect that the mechanism is as follows: The antibodies used in treatment release increasing numbers of soluble oligomers," Busche said in a statement. "These are precursors of the plaques and have been considered problematic for some time now. This could cause the increase in hyperactivity."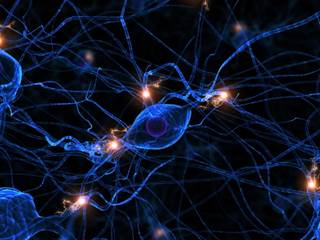 Hyperactive Neurons May Be Behind Immunotherapy Failure in Alzheimer's
Agglutinated proteins in the brain, known as amyloid-β plaques, are a key characteristic of Alzheimer's. One treatment option uses special antibodies to break down these plaques.
This approach yielded good results in the animal model, but for reasons that are not yet clear, it has so far been unsuccessful in patient studies.
Scientists at the Technical University of Munich (TUM) have now discovered one possible cause: they noticed that, in mice that received one antibody treatment, nerve cell disorders did not improve and were even exacerbated.
Next Article in Neurodegenerative Diseases
Sign Up for Free e-newsletters
Check out what's trending
CME Focus