August 21, 2015
9 Modifiable Risk Factors Identified for Alzheimer's Disease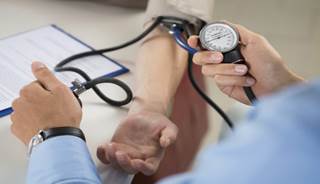 9 Modifiable Risk Factors Identified for Alzheimer's Disease
Could a few tweaks to a patient's lifestyle stave off Alzheimer's disease? Perhaps, according to a study published in the Journal of Neurology Neurosurgery & Psychiatry, which indicated nine potentially-modifiable risk factors for the disease.
Jin-Tai Yu, MD, of the University of California San Francisco, and colleagues conducted a meta-analysis of 323 articles, identifying potentially 93 risk factors associated with the development of Alzheimer's disease (AD). Factors with a pooled population >5,000 were considered to be strong evidence.
The researchers found grade 1 evidence showing that exposure to the biochemical hyperhomocysteine, and having depression significantly increased the risk of AD. Pre-existing conditions, including frailty, carotid atherosclerosis, hypertension, low diastolic blood pressure, and Type 2 diabetes (in the Asian population) increased risk, whereas arthritis, heart disease, metabolic syndrome and cancer appeared to decrease risk of AD. Lifestyle factors, including low-level education, high mid-life BMI and low BMI increase the risk of AD, while cognitive activity, current smoking (in the Western population), light-to-moderate drinking, stress, and high BMI in late-life were linked to a lower risk of AD. No evidence was found to suggest that occupational exposures influence AD development.
The findings, researchers suggest, may help healthcare providers advise on potential lifestyle changes that could affect the incidence of AD.
"This study found that over 100 different factors have been linked to an increased or decreased risk of Alzheimer's disease in the past, illustrating the sheer complexity of the condition. The researchers focused only on risk factors that can be modified, such as education, diet and smoking, reinforcing the view that we can all make lifestyle changes to reduce our risk of developing dementia," said James Pickett, MD, head of research for the Alzheimer's Society. "There is no silver bullet for preventing dementia, and this study shows that we still don't have a clear picture of which risk factors are the most important ones to tackle. As some of the findings in this study contradict previous research, we now need to see significantly more investment into larger scale prevention studies to provide us with robust evidence about the best ways to reduce dementia risk."
Reference