October 08, 2014
Disruption of Iron Levels in the Brain Can Cause Cognitive Impairments
the Neurology Advisor take:
It is unknown how healthy aging brains maintain iron levels, but disturbances of brain iron homeostasis in neurodegenerative diseases has a plethora of negative effects, according to a study published in The Lancet Neurology.
As the brain ages, different iron complexes accumulate in regions associated with motor and cognitive impairment. In some cases, iron accumulation is greater than reported in healthy aging, which can lead to altered cellular iron distribution and neurodegenerative diseases.
Researchers performed a study review to gauge what role iron played in aging brains and in neurodegenerative diseases. They were unable to discern how a healthy aging brain maintains iron concentrations under normal circumstances. However, they did find that excess iron and disturbances of iron homeostasis present in neurodegenerative diseases have various negative effects on brain functioning. The researchers believe that these diseases may be caused when brain iron moves from compartments where iron is quiescent to other parts of the brain where iron is neurotoxic.
Through the use of MRI, changes in iron homeostasis in the brain can be identified, indicating a potential diagnostic biomarker for neurodegenerative diseases.
These results imply that the use of iron chelators that are able to cross the blood-brain barrier, penetrate cells and reduce excessive iron accumulate can reduce iron accumulation and thus provide neuroprotection.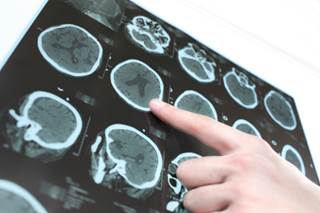 Disruption of Iron Levels in the Brain Can Cause Cognitive Impairments
In the CNS, iron in several proteins is involved in many important processes such as oxygen transportation, oxidative phosphorylation, myelin production and the synthesis and metabolism of neurotransmitters. Abnormal iron homoeostasis can induce cellular damage through hydroxyl radical production, which can cause the oxidation and modification of lipids, proteins, carbohydrates, and DNA.
Next Article in Neurodegenerative Diseases
Sign Up for Free e-newsletters
Check out what's trending
CME Focus