June 11, 2015
Organ Transplant Medication May Curb Alzheimer's Risk
the Neurology Advisor take:
Calcineurin inhibitor-based medication, used in organ transplant, may have applications in Alzheimer's disease, according to a study published in the Journal of Alzheimer's Disease.
Previously, mouse models have shown that blocking calcineurin restores memory function. In Alzheimer's, calcineurin is strongly associated with beta-amyloid oligomers, which are thought to be behind memory impairment.
Since calcineurin inhibitor medication weakens the immune system, researchers from the University of Texas Medical Branch at Galveston analyzed data from 2,644 patients who had received organ transplants and were already taking calcineurin inhibitor-based medication to prevent organ rejection. Patients were grouped by age of last visit or death, ethnicity, and gender.
Eight of the patients showed signs of dementia (2<65 years; 5=65-74 years; 1=75-84 years). Data from the patients was compared to age-matched patients from the 2014 Alzheimer's Association Facts and Figures data to compare disease prevalence, showing that prevalence in the organ transplant group was significantly lower compared to the general population.
Eleven percent of the general population over 65 years had dementia, compared to just 1.02% of the transplant group; 15.3% of the general population over 75 years had dementia compared to 0.6% of age-matched transplant patients.
"Taken together, our findings from these people confirm the data obtained with animal models and support, for the first time in human subjects, our notion that calcineurin inhibition has a protective effect on the development and possible progression and even reversal of Alzheimer's disease," said senior author Giulio Taglialatela.
The researchers are now focusing on developing treatment plans using low doses of calcineurin inhibitors that may minimize suppression of the immune system.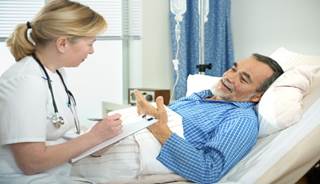 Organ Transplant Medication May Curb Alzheimer's Risk
Experimental evidence suggests that the protein phosphatase calcineurin mediates the action of amyloid-β (Aβ) oligomers, the most toxic amyloid species thought to drive initial cognitive decline in Alzheimer's disease (AD).
However, there is currently no evidence that inhibition of calcineurin could prevent the onset of AD in humans. Here, we report for the first time that individuals chronically treated with calcineurin inhibitors to prevent solid organ transplant rejection have a significantly lower incidence of AD/dementia as compared to the general population. This result prompts further clinical development of calcineurin inhibition as a viable treatment for AD.
Next Article in Neurodegenerative Diseases
Sign Up for Free e-newsletters
Check out what's trending
CME Focus