February 24, 2015
Tracking Early Cognitive Decline in Preclinical Alzheimer's
the Neurology Advisor take:
The Cognitive Function Instrument (CFI) can identify early functional changes in preclinical Alzheimer's disease, according to a study published in JAMA Neurology.
In an effort to prevent Alzheimer's disease, many trials aim to target preclinical individuals. However, these trials cannot be successful without outcome measures that can detect changes in cognitive function among preclinical individuals.
To test the CFI as an outcome measure, the researchers recruited 468 healthy individuals aged 75 years or older who, at baseline, had Clinical Dementia Rating scale (CDR) global scores of 0. The researchers followed up with each participant every year for 4 years after baseline, using the CFI to track early changes in cognitive function. They also underwent APOE genotyping to determine their genetic risk for Alzheimer's disease.
The researchers compared the CFI results between those who began to develop dementia (clinical progressors, CDR score ≥0.5 at follow up) and those who did not (non-progressors, CDR score = 0 at follow up). They also compared CFI scores between carriers of APOE ε4 and non-carriers.
After 4 years, the average group CFI score differed by 2.31 between clinical progressors and non-progressors. APOE ε4 carriers had greater progression than non-carriers. CFI change was associated with longitudinal cognitive decline.
The results of the study indicate that the CFI is an effective potential outcome measure for cognitive abilities at the early stages of Alzheimer's disease.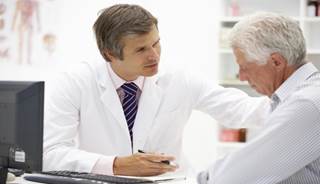 Tracking Early Cognitive Decline in Preclinical Alzheimer's
Several large-scale Alzheimer disease (AD) secondary prevention trials have begun to target individuals at the preclinical stage. The success of these trials depends on validated outcome measures that are sensitive to early clinical progression in individuals who are initially asymptomatic.
Demonstrating long-term clinical benefit will be critical for the success of recently launched secondary prevention trials. The CFI appears to be a brief, but informative potential outcome measure that provides insight into functional abilities at the earliest stages of disease.
Next Article in Neurodegenerative Diseases
Sign Up for Free e-newsletters
Check out what's trending
CME Focus