November 24, 2014
Obesity Linked to Decreased Hippocampal Volume
the Neurology Advisor take:
Study results presented at the Society for Neuroscience 2014 Annual Meeting in Washington, D.C. showed a correlation between poor brain health and obesity in cognitively healthy adults.
The data, which was sourced from the Australian PATH Through Life study, showed that adult participants in their 60s who were overweight or obese had smaller hippocampal volume and saw greater hippocampal atrophy over eight years compared to normal-weight participants.
The study collected data on 420 cognitively healthy adults aged 60 to 64 years. Both body mass index (BMI) and high-resolution T1-weighted MRI were recorded. At baseline, BMI was negatively correlated with left hippocampal volume (estimate per unit BMI above 25: –10.65 mm3; P = .027) and right hippocampal volume. (estimate: –8.18 mm3; P = .097).
Upon follow-up four and eight years later, participants with a higher BMI showed greater left hippocampal atrophy than right hippocampal atrophy after adjustment for various factors. Every two-point increase in BMI was associated with a 7.2% decrease in left hippocampal volume.
While the researchers did not investigate how the hippocampus shrinkage affects function, the outcome is of great interest since other studies have shown a relationship between hippocampal shrinkage, cognitive decline, and an increased risk of dementia.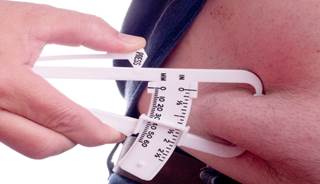 Obesity Linked to Decreased Hippocampal Volume
Being overweight or obese is associated with poorer brain health in cognitively healthy adults in their 60s, according to new data from the long-running Australian PATH Through Life Study.
After adjustment for multiple factors, participants who were overweight or obese had smaller hippocampal volume at baseline and experienced greater hippocampal atrophy over 8 years than their normal-weight peers.
"The results further underscore the importance of reducing the rate of obesity through education, population health interventions, and policy," Nicolas Cherbuin, PhD, from the Australian National University in Canberra, Australia, said in a statement.
Next Article in Neurodegenerative Diseases
Sign Up for Free e-newsletters
Check out what's trending
CME Focus