January 21, 2015
Oxytocin Improves Empathy in Frontotemporal Dementia
the Neurology Advisor take:
Intranasal oxytocin may help improve symptoms of frontotemporal dementia, according to a study published in Neurology.
Elizabeth C. Finger, MD, of Western University in London, Ontario, Canada, and colleagues, tested the effects of repeated doses of the hormone, which is believed to be a mediator of social behavior, particularly enhancing emphathy. Oxytocin has previously been studied in patients with frontotemporal dementia in single doses, and in people with autism.
The randomized, double-blind study randomly assigned 23 patients with either behavioral variant frontotemporal dementia or semantic dementia to a placebo group or one of three doses of intranasal oxytocin (24, 48, 72 IU) administered two times a day for one week. All three doses of oxytocin were safe and well tolerated.
The oxytocin produced changes in the subscales of the Neuropsychiatric Inventory, the Interpersonal Reactivity Index, and the Frontotemporal Lobar Degeneration–modified Clinical Dementia Rating (FBI) scale, as well as improvements in the feelings of apathy and empathy. The maximum dose, 72 IU, seemed to be the most promising.
One notable side effect was increased hypersexuality, which was seen in about one-third of the oxytocin patients compared to 14% of those in the placebo group. Additionally, the researchers addressed the potential habit-forming nature of oxytocin, and suggested that intermittent dosing regimens be employed if it occurs.
They plan to begin a multicenter study to further test the efficacy of the drug.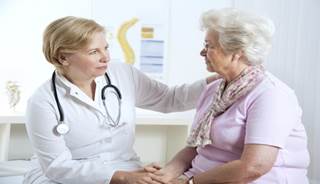 Oxytocin Improves Empathy in Frontotemporal Dementia
Intranasal administration of oxytocin twice daily for 1 week was safe and well tolerated and showed preliminary signs of improvement in symptoms of apathy and loss of empathy in patients with frontotemporal dementia, according to a new study.
The study, published in the January 13 issue of Neurology, was led by Elizabeth C. Finger, MD, Western University, London, Ontario, Canada.
Dr. Finger explained to Medscape Medical News that frontotemporal dementia is the second most common cause of presenile dementia. "It typically starts in the 50s or 60s and appears to have a different pathology to Alzheimer's, with loss of empathy being the hallmark symptom in the most common subtype — known as behavioral variant."
Next Article in Neurodegenerative Diseases
Sign Up for Free e-newsletters
Check out what's trending
CME Focus