October 02, 2014
Neuroticism, Stress Associated with Alzheimer's in Women
the Neurology Advisor take:
Middle-age women that exhibit jealousy, moodiness and anxiety may be at a higher risk of developing Alzheimer's disease (AD) later in life, especially if they have long-standing stress, according to a study published in Neurology.
Prior to this follow-up study, AD research has largely been focused on factors like head trauma, genetics, family history and heart and blood risks. However, personality may influence a person's AD risk as it can affect a person's reaction to stress, including changes in lifestyle and behavior.
Researchers from the University of Gothenburg in Sweden and University of Rochester Medical Center tracked 800 women over 38 years with periodic examinations in which neuroticism and extraversion were assessed, as well as distress levels, using the Eysenck Personality Inventory at baseline and a standardized questionnaire. Over the course of the study, 153 women developed dementia, 104 of which were diagnosed with Alzheimer's dementia.
Those that exhibited neuroticism and experienced long-standing stress had double the risk of developing AD dementia, however that association diminished with less long-standing stress. However, those exhibiting high neuroticism and introversion showed the highest risk of developing AD dementia, with 16 of 63 woman, or 25%, being diagnosed. 13% of women who were not easily distressed and were extroverted developed AD dementia.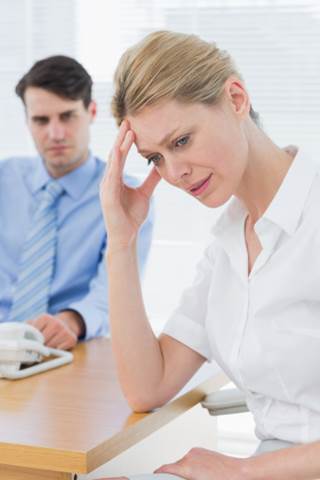 Neuroticism, Stress Associated with Alzheimer's in Women
A long-term study suggests a woman's disposition during middle age may influence her risk of developing Alzheimer's. Researchers discovered women who are anxious, jealous, or moody and distressed may be at a higher risk of developing Alzheimer's disease later in life. The study has been published in the online issue of Neurology.
Next Article in Neurodegenerative Diseases
Sign Up for Free e-newsletters
Check out what's trending
CME Focus