February 06, 2015
Antioxidant in Grapes May Help Improve Memory Decline
the Neurology Advisor take:
Resveratrol, a compound found in red grapes, peanuts, and other common foods, may help prevent age-related cognitive decline.
In a rat model, treatment with resveratrol benefited learning, memory, and mood function, reported Ashok K. Shetty, PhD, of the Institute of Regenerative Medicine, and colleagues. The antioxidant seems to have a positive effect on the hippocampus, which is critical to cognitive function and mood.
In the aged rats that received the treatment, both spatial learning and memory improved. Also, neurogenesis nearly doubled in the treated rats compared to controls, and the treated rats also showed improved microvasculature and lower levels of chronic inflammation in the hippocampus.
The compound is widely recognized for its potential to prevent heart disease, but the research shows that resveratrol may also be beneficial for treating memory loss in the elderly, as well as even people with neurodegenerative conditions like Alzheimer's disease.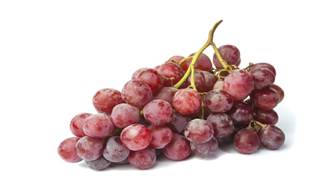 Antioxidant in Grapes May Help Improve Memory Decline
A compound found in common foods such as red grapes and peanuts may help prevent age-related decline in memory, according to new research published by a faculty member in the Texas A&M Health Science Center College of Medicine.
Ashok K. Shetty, PhD, a professor in the Department of Molecular and Cellular Medicine and Director of Neurosciences at the Institute for Regenerative Medicine, has been studying the potential benefit of resveratrol, an antioxidant that is found in the skin of red grapes, as well as in red wine, peanuts and some berries.
Next Article in Neurodegenerative Diseases
Sign Up for Free e-newsletters
Check out what's trending
CME Focus