January 29, 2015
Study Identifies Mechanism that Causes Cell Death in ALS
the Neurology Advisor take:
Researchers from Northwestern University found that increasing stress in the endoplasmic reticulum leads to upper motor neuron death in a mouse model lacking the UCHL1 gene.
Both upper motor neurons and the UCHL1 gene are suspected to play a role in amyotrophic lateral sclerosis, as the neurons relay the cerebral cortex's input to spinal targets that initiate and modulate voluntary movement.
Loss of UCHL1 protein function in the mouse model affected protein regulation pathways, endoplasmic reticulum stress, and upper motor neuron survival, a key mechanism in the development of amyotrophic lateral sclerosis (ALS).
Previously, upper motor neurons were thought to be secondary to spinal motor neurons in the development of ALS. The researchers also believe that the mouse model findings could have implications for other neurodegenerative diseases like Alzheimer's and Parkinson's disease, which are both partly caused by endoplasmic reticulum stress.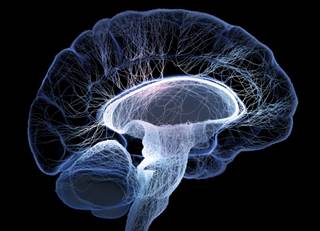 Study Identifies Mechanism that Causes Cell Death in ALS
Scientists have discovered a mechanism that causes defects in a group of brain cells that is key to the development of ALS, or Lou Gehrig's disease. The researchers hope the discovery will lead to a new target for treating this and other neurodegenerative diseases that may share a similar cause.
The team, led by Hande Ozdinler, assistant professor in the Ken and Ruth Davee Department of Neurology at Northwestern University in Chicago, IL, reports the findings in the journal Cerebral Cortex.
Amyotrophic lateral sclerosis (ALS) first came to public attention when an American baseball player called Lou Gehrig died of the disease in 1941.
Next Article in Neurodegenerative Diseases
Sign Up for Free e-newsletters
Check out what's trending
CME Focus