March 03, 2015
Acetaminophen Use May Have More Risks Than Thought
the Neurology Advisor take:
Acetaminophen has long been considered to be the "safe" painkiller compared to other nonsteroidal anti-inflammatories and opiate analgesics.
However, several recent studies have questioned the drug's effectiveness and the safety of its standard dose. A systematic review of eight existing studies found acetaminophen use associated with risk of death and risk of adverse cardiovascular events, as well as adverse renal events and adverse gastrointestinal events.
Researchers from the Leeds Institute of Rheumatic and Musculoskeletal Medicine found that standard doses of acetaminophen shared the same kind of adverse events that are typically associated with other NSAIDS, but noted that many people who take acetaminophen have other comorbid medical conditions that may require other painkillers and medication.
Although the review only took into account a small number of studies — many of which are likely to contain bias because of comorbidities of patients — the researchers concluded that the risk of acetaminophen use is higher than it's currently perceived in the clinical community. While there is a risk-benefit ratio for all medications, physicians should pay closer attention to an individual's response to the common analgesic.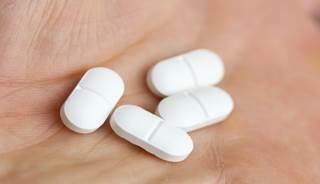 Acetaminophen Use May Have More Risks Than Thought
Acetaminophen is the most widely used over-the-counter and prescription painkiller in the world. However, a new study published in the journal Annals of the Rheumatic Diseases suggests that the risks of this popular analgesic may have been underestimated by doctors.
The mechanism behind the painkilling effect of acetaminophen, or paracetamol, is largely unknown, although recent studies suggest that the drug inhibits the central nervous system from producing prostaglandin. Generally, acetaminophen is considered to be safer than other nonsteroidal anti-inflammatories (NSAIDs) and opiate analgesics.
Next Article in Pain
Sign Up for Free e-newsletters
Check out what's trending
CME Focus