January 23, 2015
CDC Report Highlights High Rate of Opioid Use in Young Women
the Neurology Advisor take:
A new report by the CDC is shedding light on a growing public health concern for childbearing-age women using opioids. The report said that roughly one-quarter of privately insured women aged 15 to 44 years and one-third of women in the same age demographic insured by Medicaid filled an opioid prescription each year from 2008 to 2012.
The CDC warned that taking opioids during pregnancy can cause birth defects, including neural tube defects, congenital heart defects, gastroschisis, as well as a risk of neonatal abstinence syndrome.
On average, 39.4% of women aged 15 to 44 years on Medicaid and 27.7% of women privately insured filled an opioid prescription each year, according to health insurance claims data from 2008 to 2012. The most common opioids prescribed were hydrocodone, codeine, and oxycodone. Among those privately insured, rates of opioid prescriptions were highest in the South and lowest in the Northeast, and of the women covered under Medicaid, opioid prescriptions were 1.5 times higher among non-Hispanic white women compared to Hispanic and non-Hispanic black women.
The CDC hopes that targeted intervention and communication strategies will help curb the unnecessary prescribing of opioids among women that might become pregnant.
The CDC report comes on the heels of a similar caution from the FDA after it conducted a literature review to reevaluate the safety of opioids in pregnancy. Although the agency ultimately decided not to change its current recommendations, it is urging clinicians to exercise caution and weight the individual risks and benefits when prescribing opioids during pregnancy.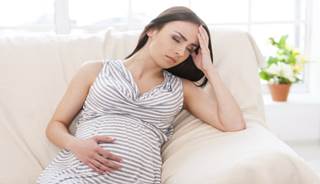 CDC Report Highlights High Rate of Opioid Use in Young Women
Opioid pain medications are widely prescribed among women of childbearing age, which is a "significant public health concern," federal health officials with the Centers for Disease Control and Prevention said today.
A new report published in the January 23 issue of Morbidity and Mortality Weekly Report (MMWR) shows that roughly one fourth of privately insured women aged 15 to 44 years and about one third of their counterparts insured by Medicaid filled a prescription for an opioid each year during 2008 to 2012.
Next Article in Pain
Sign Up for Free e-newsletters
Check out what's trending
CME Focus