September 02, 2014
Chronic Pain Conditions Linked to Default Mode Network Reorganization
the Neurology Advisor take:

People suffering from chronic pain conditions like chronic back pain (CBP), complex regional pain syndrome (CRPS), and knee osteoarthritis (OA) show evidence of reorganization of the dynamics of the default mode network (DMN), according to a study published in PloS One.

Recent functional MRI (fMRI) and MRI studies of the brain showed that chronic pain conditions are associated with metabolic changes across large distributed networks. Previous research has shown changes in resting state networks (RSN) in chronic pain conditions, with the DMN primarily affected. The study authors aimed to identity the functional changes across chronic pain conditions and relate them to disease etiology.

Researchers studied 87 people, including 36 healthy controls and 51 of whom had been clinically diagnosed with CBP, CRPS or OA, to detect changes in functional connectivity, frequency, and phase using resting fMRI and the investigation of blood-oxygen level-dependent (BOLD) oscillations of RSNs.

Across five RSNs, only the DMN in patients with chronic pain conditions showed deviations from healthy controls, the researchers found. All patient groups exhibited a decreased connectivity of the medial prefrontal cortex to the posterior constituents, and increased connectivity to the insular cortex, which was proportionate to pain intensity. Phase and frequency changes directly correlated to pain duration in patients with OA and CBP.

Differential connectivity in the DMN was similar across all patient groups compared to controls, with the exception of the precuneus, which showed no change in OA patients, and left supramarginal gyrus, which showed no change in CBP patients. Multiple DMN regions demonstrated changes in phase relationships with nodes of the frontoparietal network involved in processing attention.

Researchers concluded that the extent of reorganization correlates with the intensity and duration of chronic pain, with some changes occuring after more than a decade of persistence. Reorganization of spatial properties, however, seems specific to the type of chronic pain and can reflect differences in emotional, attentional, and cognitive abnormalities across chronic pain conditions.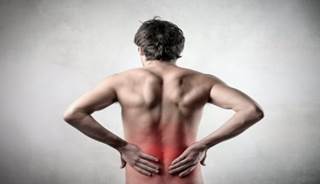 Chronic Pain Conditions Linked to Default Mode Network Reorganization
This study from researchers based out of Northwestern University's Feinberg School of Medicine and the Rehabilitation Institute of Chicago looks to identify the functional changes in patients with chronic pain conditions and relate them to disease etiology.
Next Article in Pain
Sign Up for Free e-newsletters
Check out what's trending
CME Focus