June 05, 2015
Herpes Zoster Vaccine Reduces Postherpetic Neuralgia Risk in Shingles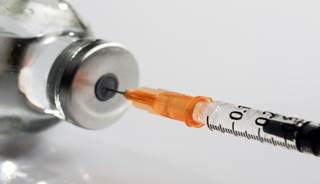 Herpes Zoster Vaccine Reduces Postherpetic Neuralgia Risk in Shingles
HealthDay News — Herpes zoster vaccination reduces the risk of postherpetic neuralgia (PHN) in shingles virus, according to a study published in the Journal of Infectious Diseases.
Hung Fu Tseng, PhD, a researcher with Kaiser Permanente Southern California in Pasadena, and colleagues analyzed the medical records of 2,400 people in Southern California over age 60 who developed herpes zoster. Some had been vaccinated against the disease.
Among vaccinated patients, 4.2% of women and 6% of men developed PHN. The rates of PHN among unvaccinated patients were 10.4% for women and 5.8% for men. The gender differences may be due to differences in how women and men seek health care, according to the authors.
Although the U.S. Advisory Council on Immunization Practices recommends herpes zoster vaccination for people 60 and older, vaccination rates remain low, the researchers say.
"Hopefully, this study will encourage more people to get vaccinated in order to reduce the long-term pain and potential disability associated with shingles," Tseng said in a Kaiser Permanente news release. "Our study found that the shingles vaccine has an added protective benefit of reducing the risk of PHN for a vaccinated individual who still experiences shingles. This further confirms the importance of shingles vaccination for adults over age 60."
Reference