May 19, 2015
Medical Marijuana, Pain Medication Use Doesn't Up Abuse Risk
This article originally appeared
here.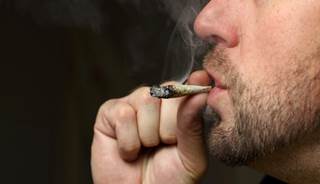 Medical Marijuana, Pain Medication Use Doesn't Up Abuse Risk
HealthDay News — People who use medical marijuana and take prescription pain medication (PPM) don't appear to have a higher risk of drug or alcohol abuse, according to research published in the Journal of Studies on Alcohol and Drugs.
The study included 273 patients at a medical marijuana clinic in Michigan. More than 60% of them had also used PPMs in the past month.
Overall, the medical marijuana users had higher rates of alcohol and drug use than people in the general population. But there was little difference in use of alcohol or other drugs — such as cocaine, sedatives, street opioids like heroin, and amphetamines — between medical marijuana patients who used PPMs and those who did not use PPMs.
"We expected that persons receiving both cannabis and prescription opioids would have greater levels of involvement with alcohol and other drugs," study coauthor Brian Perron, PhD, of the University of Michigan School of Social Work in Ann Arbor, said in a journal news release. "However, that wasn't the case — although persons who were receiving both medical cannabis and prescription opioids reported higher levels of pain, they showed very few differences in their use of alcohol and other drugs compared to those receiving medical cannabis only."
Reference