April 07, 2015
1 in 4 Patients on Opioids Show Patterns of Misuse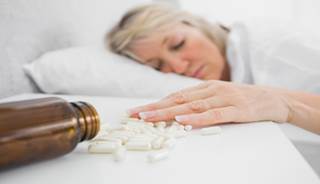 1 in 4 Patients on Opioids Show Patterns of Misuse
HealthDay News — Nearly one quarter of opioids that are prescribed for chronic pain are misused, with addiction rates hovering near 10%, according to a new review published in PAIN.
The findings raise questions about the benefits of widespread use of these drugs to treat chronic pain, the researchers said. "On average, misuse was documented in approximately one out of four or five patients, and addiction [was found] in approximately one out of 10 or 11 patients," who were prescribed the drugs as part of their treatment for chronic pain, Kevin Vowles, PhD, from the University of New Mexico in Albuquerque, and colleagues write.
In the new review, researchers analyzed 38 published studies, 35 of which were conducted in the United States. The average rates of misuse were 21 to 29%, while the average rates of addiction were 8 to 12%.
"If it is accurate that approximately one in four patients on opioids display patterns of opioid misuse, but not addiction, then perhaps more efficient targeting of treatment resources would be of benefit," the study authors write.
For example, education and monitoring could be used for patients at risk of misuse, instead of simply not giving them the medications. Because of the high rates of misuse and addiction, the study authors added that they "are not certain that the benefits derived from opioids, which are rather unclear based on the extant literature, compensate for this additional burden to patients and health care systems."
Reference