February 16, 2015
Coping Strategies Vary in Patients with HIV and Chronic Pain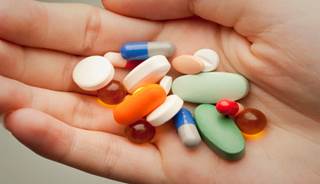 Coping Strategies Vary in Patients with HIV and Chronic Pain
HealthDay News — Individuals with HIV and chronic pain implement self-management strategies including physical activity, cognitive and spiritual strategies, and substance use to manage pain, according to a study published in Pain Medicine.
Noting that chronic pain is common in individuals with HIV, Jessica S. Merlin, MD, MBA, from the University of Alabama at Birmingham, and colleagues conducted a thematic analysis of qualitative data from 25 interviews with individuals with HIV and chronic pain.
The researchers found that physical activity; cognitive and spiritual strategies; spending time with family and friends and social support; avoidance of physical/social activity; medication-centric pain management; and substance use were cited by participants as the primary pain self-management strategies.
"Some of these strategies may be viewed as beneficial and overlap with known HIV self-management strategies (cognitive strategies), whereas others may have negative health consequences (substance use)," the authors write. "Interventions that incorporate healthy self-management strategies may be particularly effective in improving both HIV and pain outcomes."
Reference